Your donations are tax deductable, calculate your tax benefit
Enter your donation amount
to estimate your potential tax benefit.
If you donate
$
On a before tax income of
$
The actual cost of your donation is
$xx.xx a xxxx
Because you save
$xx.xx a year on tax
This table is based upon 2022-2023 ATO individual Income Tax rates. The above rates do not include the Medicare Levy of 2%. The exact level of your tax deductibility will vary depending on your present financial circumstances. Please seek assistance from an independent taxation professional for formal guidelines.
Conflict is depriving children of food, protection, and the chance to grow up safe and healthy.
Millions of children are affected by lethal conflicts around the world. Constant fear and uncertainty are negatively impacting their mental health. The harm of conflict on children is compounded by the effects of climate change, poverty, and food shortages.
ChildFund is working with children and families facing conflict in Ukraine, Afghanistan and Ethiopia. While culturally different, these countries share something in common:
Conflict in these places is depriving children of their basic rights to survive, to be protected, and to grow up safe and healthy.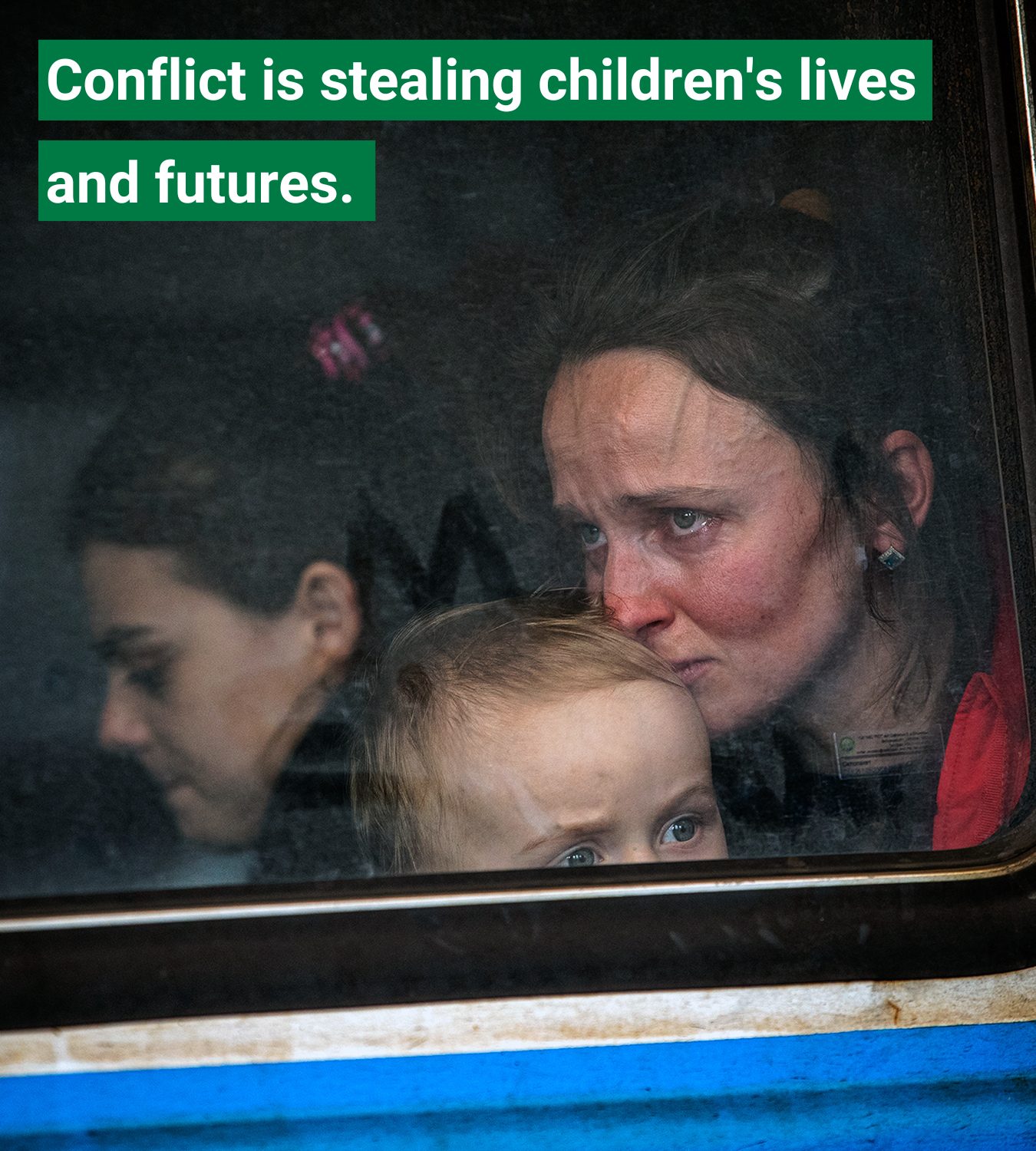 Children often miss out on fundamentals including food, shelter, clean water, education and health care.
The collapse of child protection systems, communities, networks, and the displacement of families, means children are at a higher risk of abuse and exploitation.
Conflict can have major psychological effects and leave children and their families traumatised.

Your donation could mean survival.

The death toll in Ukraine is alarming. Since Russia's invasion began in February 2022, an average of at least two children have been killed or injured every day in Ukraine.
In Ukraine, Afghanistan and Ethiopia, the loss of children's lives to conflict is horrific.
In Ukraine, at least two children have been killed or injured every day since the start of the conflict. And, right now, many more children, and their families, are without adequate food, shelter, and protection.
13-year-old David*, from Ukraine, is one of them.
David was woken at 4am by his mother who told him, "You're not going to school because war has come to us."
"We heard a very loud roar and a big explosion. We got out and saw there were wounded and dead people."  said David.
Soon after, David had to shelter in a freezing basement while the world as he'd known it was destroyed – by bombs, tanks, and machine guns.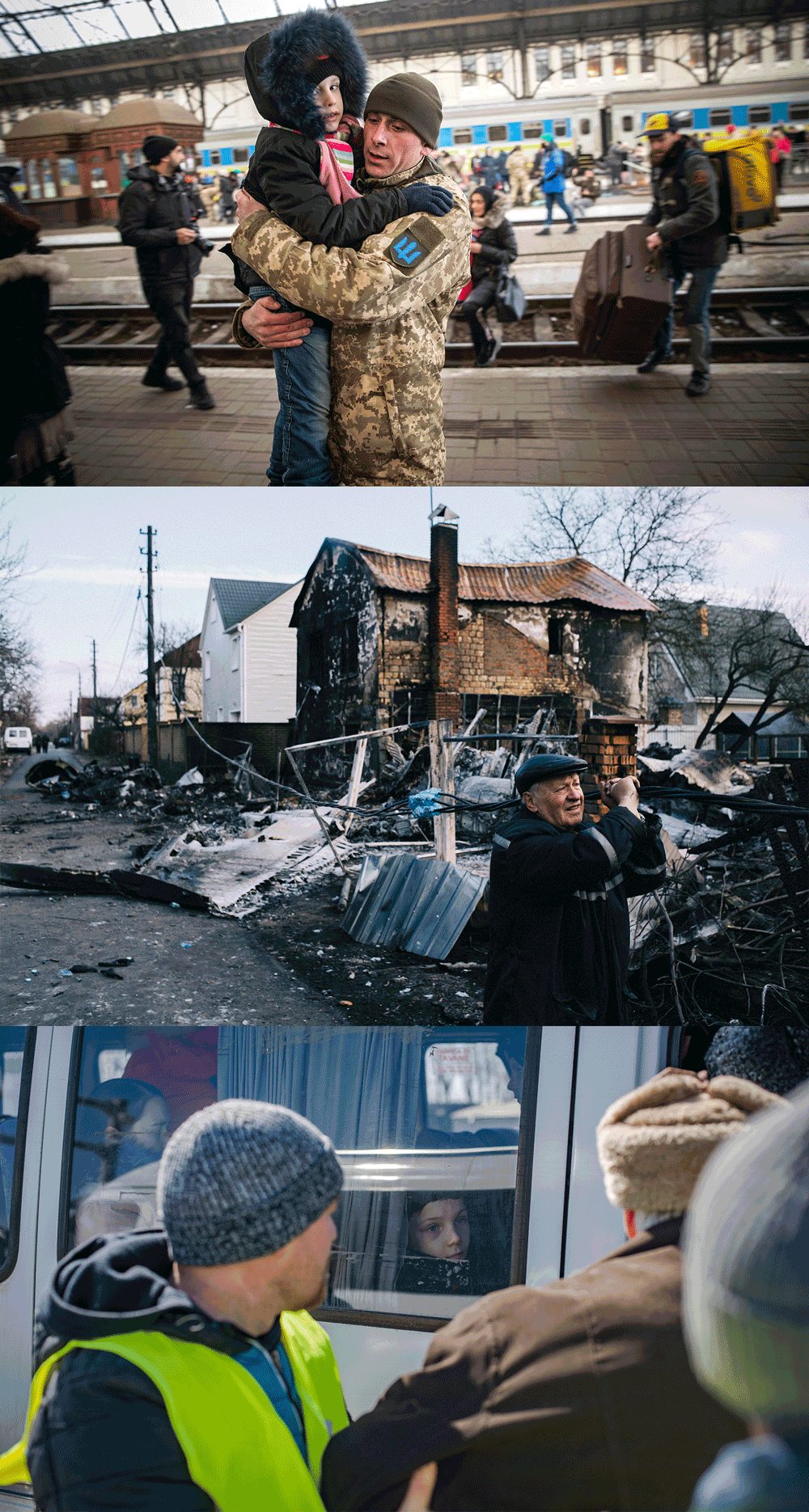 Conflict in Ukraine keeps taking things from David. It took safety, school, and his friends. It forced him from his home. And it took his dad away.
"They started shooting," David recalls. "We ran out of the house in panic, red bullets flew over us.
"The last time we saw my dad, he was leading us to the evacuation site."
Today, 13-year-old David lives in a shelter for displaced people. His childhood has been brutally interrupted. His future is uncertain, and he is terrified.
Many surviving children, like David, have been separated from family members.
David and his mother eventually arrived at a shelter, but the uncertainty and violence of the conflict has left a mark on David and his mother.
*Names have been changed to protect individuals' identities.

Help give children like David a chance to survive and begin to recover from conflict.

"The last time I saw my dad, he was leading us to an evacuation centre."
– David, aged 13
Here's how your donation can
help children
FOOD PARCELS FOR DISPLACED FAMILIES 
Conflict and hunger go hand in hand – but your generosity helps fill small bellies when food supply is scarce and families are forced from home.
Food, clean water and health care are even more necessary for survival, growth and development.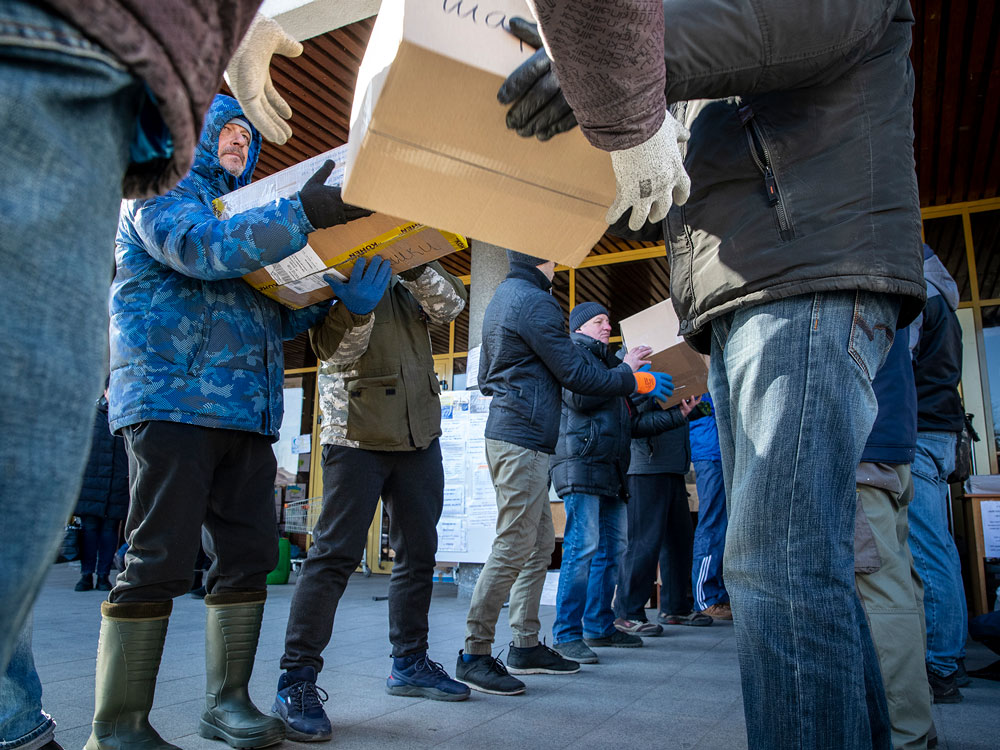 EMERGENCY CASH TRANSFERS
Providing emergency cash assistance is a fast and effective measure that supports families to meet their children's most urgent needs. It gives them some control over their lives during times of extreme disruption.
You can uphold the dignity of children and families by making a donation to fund emergency cash transfers.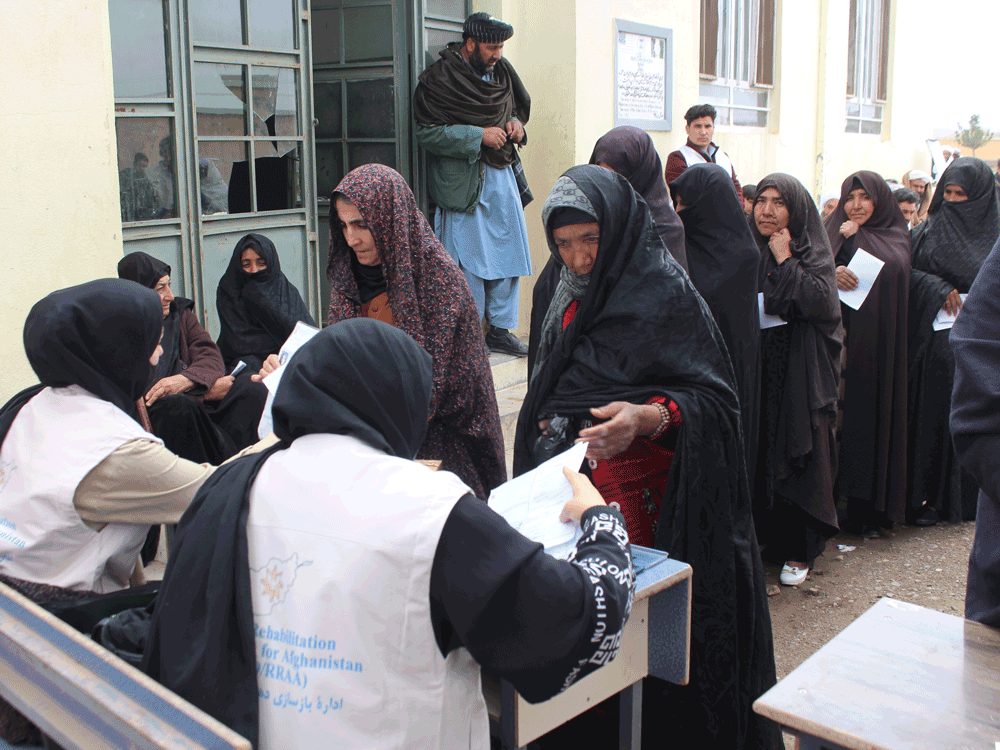 SAFE PLACES FOR CHILDREN
Safety is one of the first things a child can lose in conflict. Loss, displacement, and exposure to violence can leave children with lasting psychological damage.
Your support helps provide psychosocial support, plus safe places to learn and play.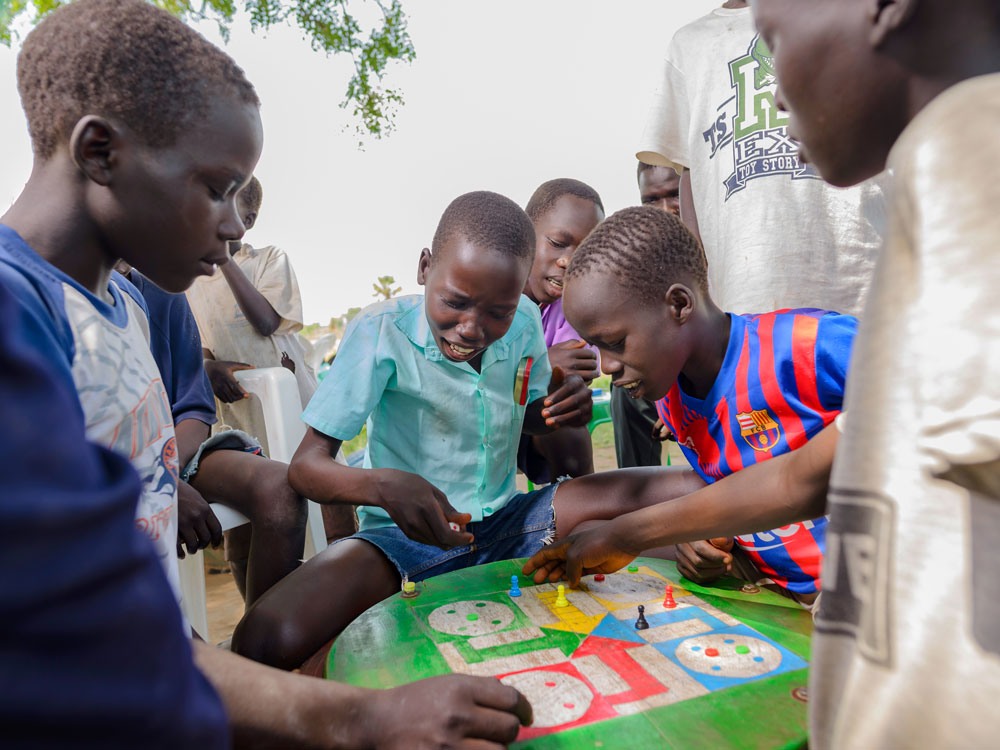 A CHANCE TO SURVIVE CONFLICT – AND RECOVER
Conflict doesn't have to take away children's resilience, curiosity, creativity and ambition.
Your support helps children get through difficult times so they can go on to build good lives for themselves.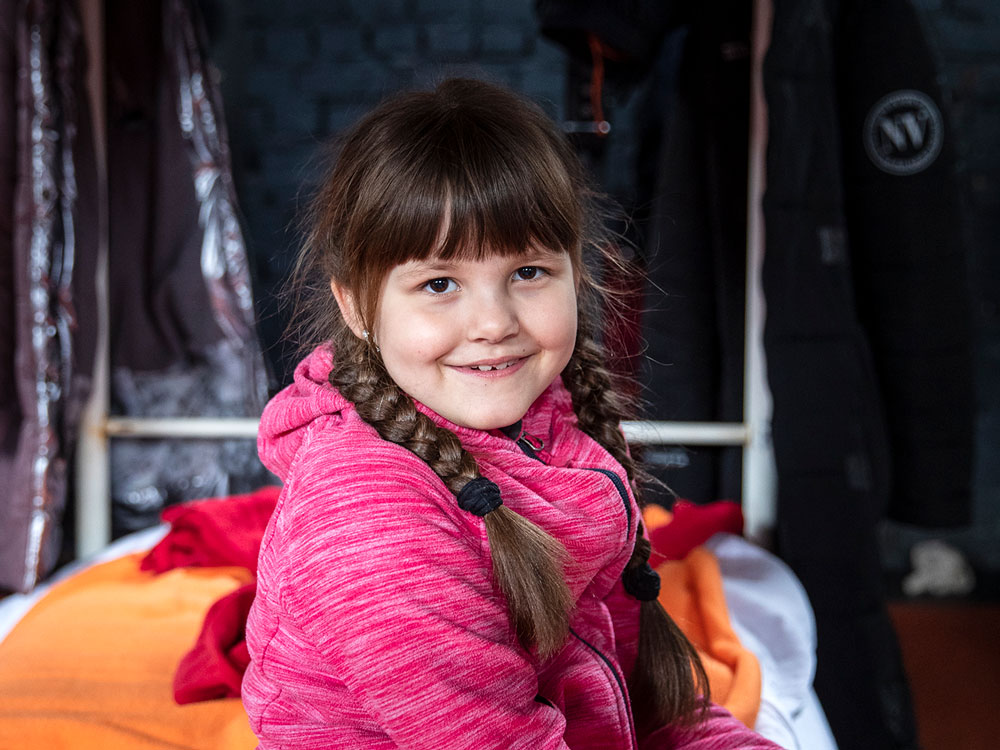 URGENT: Help children survive conflict
Frequently Asked Questions
---
Photo Credit: Florian Bachmeier, Maxim Dondyuk & Giovanni Diffidenti.