Purchasing Gifts for Good are a wonderful way to make a real difference in the lives of others!
By selecting to send a gift card with your order, you are able to personalise your gift giving experience.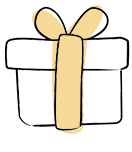 Once you have selected your gift, you will be offered an option to create a personalised gift card.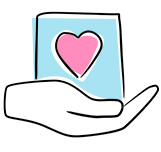 You can select from a colourful range of gift card covers personalised to the gift you have selected.
We have provided you with three format options to select from:


Printable PDF Card 
Your card will be emailed to you to print out, fold up and give to your loved ones. These cards are perfect for last-minute gift solutions.


Postal Card
These bright cards come with a beautiful photo and description of the gift you have donated.  Please allow ten days for card delivery.


eCard
eCards are a great way to send your gift to friends and family living abroad.  just write your special message and we will do the rest.