The items listed in our Gifts for Good catalogue represent some of the many tools and resources which form part of our child-focused development programs.
How does it work?
When you purchase a Gift for Good, you are supporting ChildFund's efforts around the globe to improve the wellbeing of children and give them a brighter future.
How are gifts allocated?
We pool all gift donations to maximise the impact you make, allocating your contribution when and where it is needed most. For example, we would never give a community more chickens than they could possibly need.
Instead, we work in partnership with children, families, and communities to find the most effective ways to tackle poverty and improve lives based on their particular circumstances.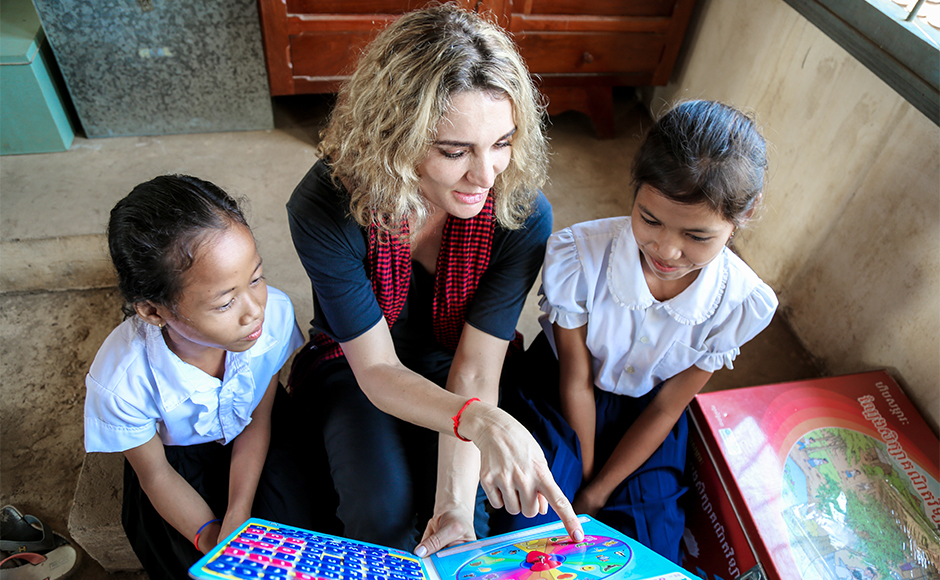 When ChildFund ambassador Danielle Cormack visited Cambodia, she met children who received solar lamps and reading kits from Australian Gifts for Good donors.
Donate a charity gift and change a life
Head to the website to check out the range or learn more about where your donation goes, and how we choose our gifts for maximum impact.