So much is at stake for the world's poorest girls.
Right now, 11 million girls globally are at risk of not returning to school because of COVID-19.
When a girl drops out of school, the consequences are dire.
It is clear that the challenges from the COVID-19 pandemic will be with us even after a vaccine is widely available. If we do not act now, these challenges could impact a generation.
Of great concern is the disruption to education and the long-lasting effects this could have for the world's most vulnerable students, particularly the poorest girls.
Almost every government in the world shut schools last year to contain the spread of coronavirus. In poor countries and hard-to-reach communities where schools were already under-resourced and online learning was impossible, these closures have had a terrible impact.
On top of difficulties accessing education, the world's poorest girls faced the challenge of finding enough time for independent learning at home. This is because they were expected to take on more unpaid work such as household chores and looking after younger siblings while they were not in school.
Unfortunately, we have seen too many girls deprived their right to education. Too often, girls are forced into marrying or starting a family far before they are physically or emotionally ready. Girls who do not finish school face a higher risk of sexual exploitation and violence. Their children are more likely to suffer the long-term impacts of poor nutrition and malnourishment, and their chances of breaking the poverty cycle are low.
A promising student whose education is under threat
Eleven-year-old Rosany is of the Cham ethnic minority group in Cambodia and her parents rely on odd jobs for income. When the COVID-19 pandemic threatened Rosany's community, her father struggled to find work and her mother had to work longer hours selling corn.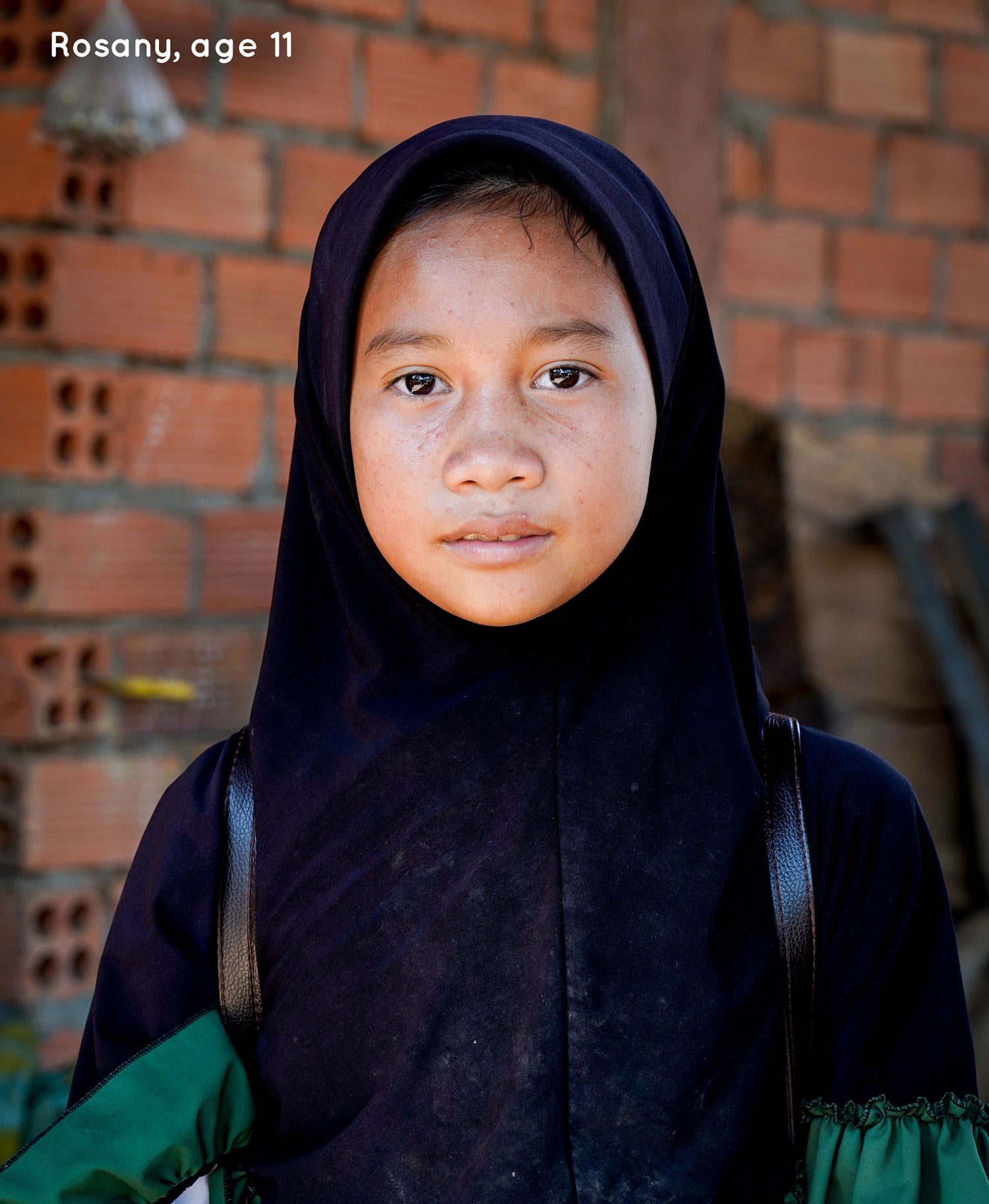 Rosany is a promising student. She wants to be a teacher and before the pandemic, she was doing well in school. Girls from low-income families, who live in remote or rural locations, or who are of an ethnic minority group are already vulnerable to dropping out of school. The impact of the COVID-19 pandemic on families is increasing this risk, especially for girls like Rosany who face multiple barriers to education.
Donate today
and help girls stay in school and reach their potential.
Education changes lives. Without an education, girls like Rosany are likely to have limited opportunities in the future. They need your support today to return to school after the COVID-19 crisis, finish their education, and break the cycle of poverty that has impacted their families for generations.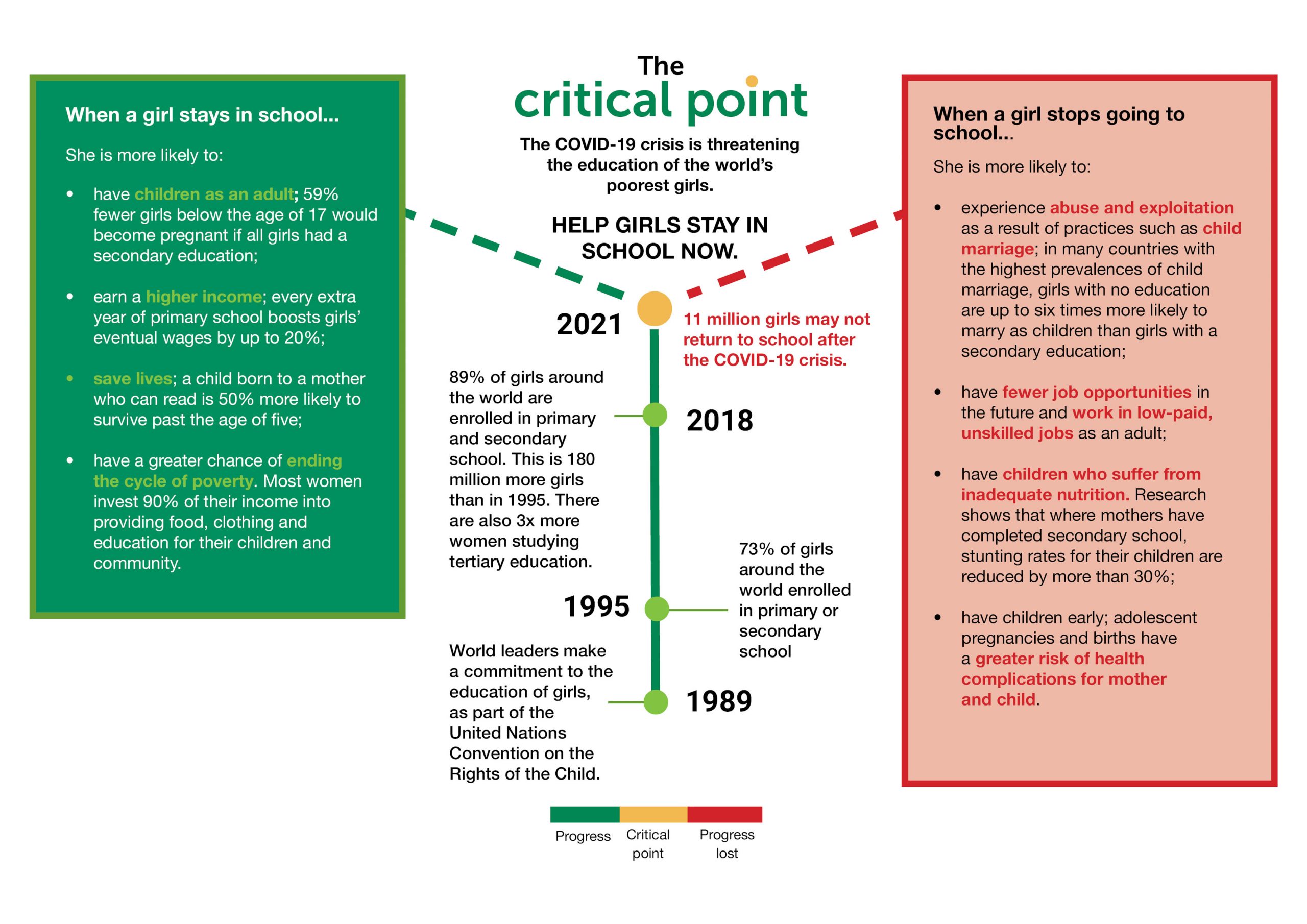 A sister's hope for a better future
When the COVID-19 pandemic forced schools to close, students in many Cambodian communities were forced to learn online or attend makeshift classes. Thirteen year old Alisae, Rosany's older sister, had no access to the technology needed for remote learning. She also struggled to follow the classes offered under a tree in her remote village. With her family struggling financially, Alisae stopped going to school to care for her younger brother and undertake household chores while her parents looked for work.
Alisae faces a real risk of never finishing her education. She hopes her younger sister Rosany does not follow in her footsteps and can be the first in their family to finish school and have a brighter future.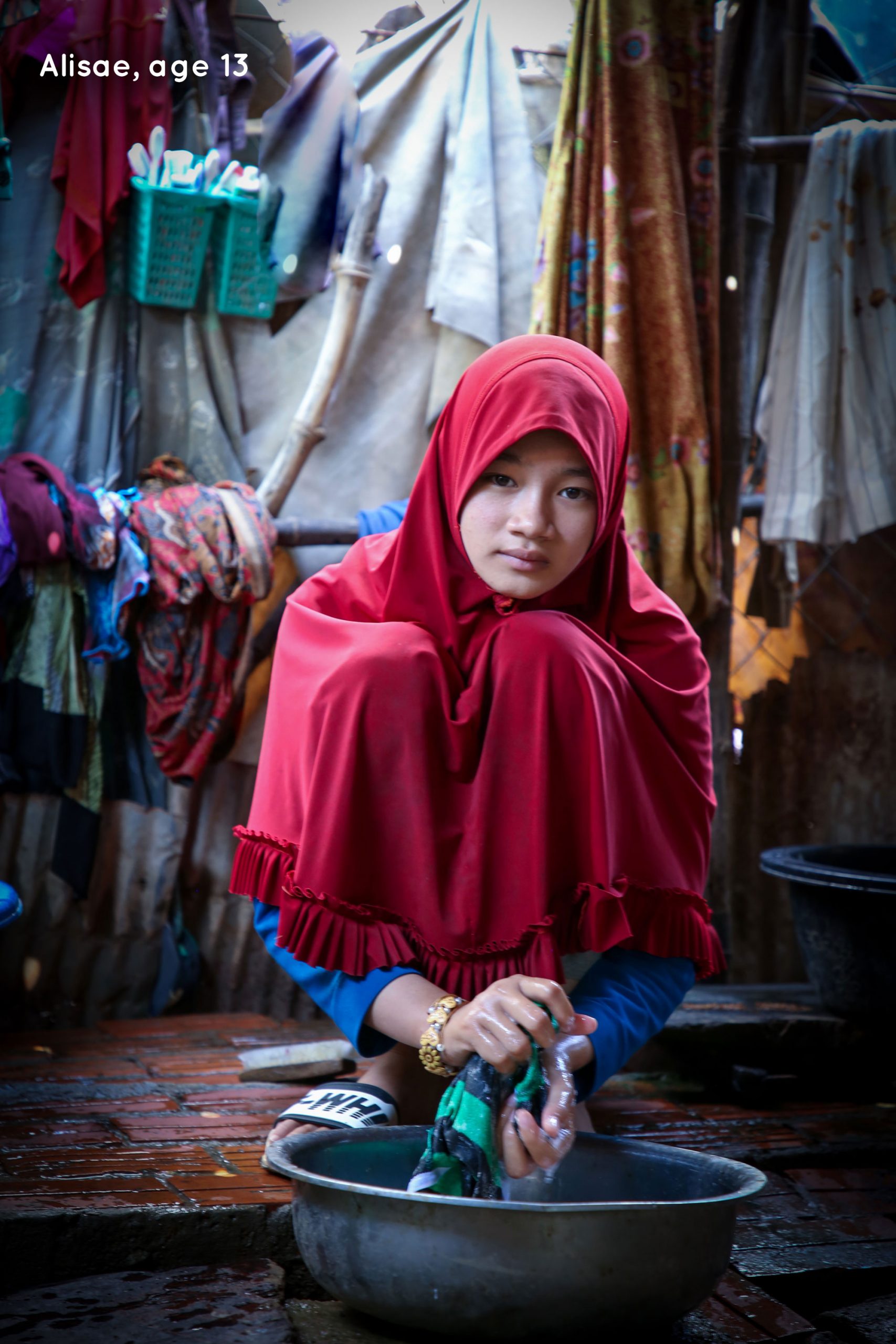 Rosany's Story
Calculate your tax benefit
Enter your donation amount
to estimate your potential tax benefit.
If you donate
$
On a before tax income of
$
The actual cost of your donation is
$xx.xx a xxxx
Because you save
$xx.xx a year on tax
This table is based upon 2020-2021 ATO individual Income Tax rates. The above rates do not include the Medicare Levy of 2%. The exact level of your tax deductibility will vary depending on your present financial circumstances. Please seek assistance from an independent taxation professional for formal guidelines.
Test Video
Frequently Asked Questions