Millions of children are suffering due to severe shortages of food and water
Severe drought, coupled with the impacts of the COVID-19 pandemic, disease and conflict has led to more than 4 million people in Kenya in need of emergency food assistance. More than a million of them are children and mothers, who are malnourished and urgently need food and water.
Little rain for three years in a row has contributed to widespread livestock deaths and poor crop yields for farming families. Water sources in these communities have dried up and boreholes have broken down from overuse. Women and girls are travelling further and waiting longer for water, increasing their risk of gender-based violence, sexual exploitation, and abuse.
The hunger crisis is also affecting children's access to education. Children have left school early to work or to find food and water to survive. A lack of food and water has also left many children without enough energy to study and learn.
The ongoing hunger crisis in Kenya is having a devastating impact on the lives of children and families. Please donate now to provide urgent food and water to communities in need.
'We cannot even afford one meal a day.'
"This is one of the worst droughts I have ever experienced," Suka says.
Mother-of-six Suka lives in Marsabit County, in northern Kenya, one of the regions hit hardest by the drought and where the hunger crisis is reaching alarming levels. Thousands of children and families, like Suka's, in Marsabit County have had no choice but learn how to survive on empty stomachs.
Suka and her children are living on less than a meal a day. Recently, Suka gave birth to twins but she does not have enough breast milk to properly feed her newborns.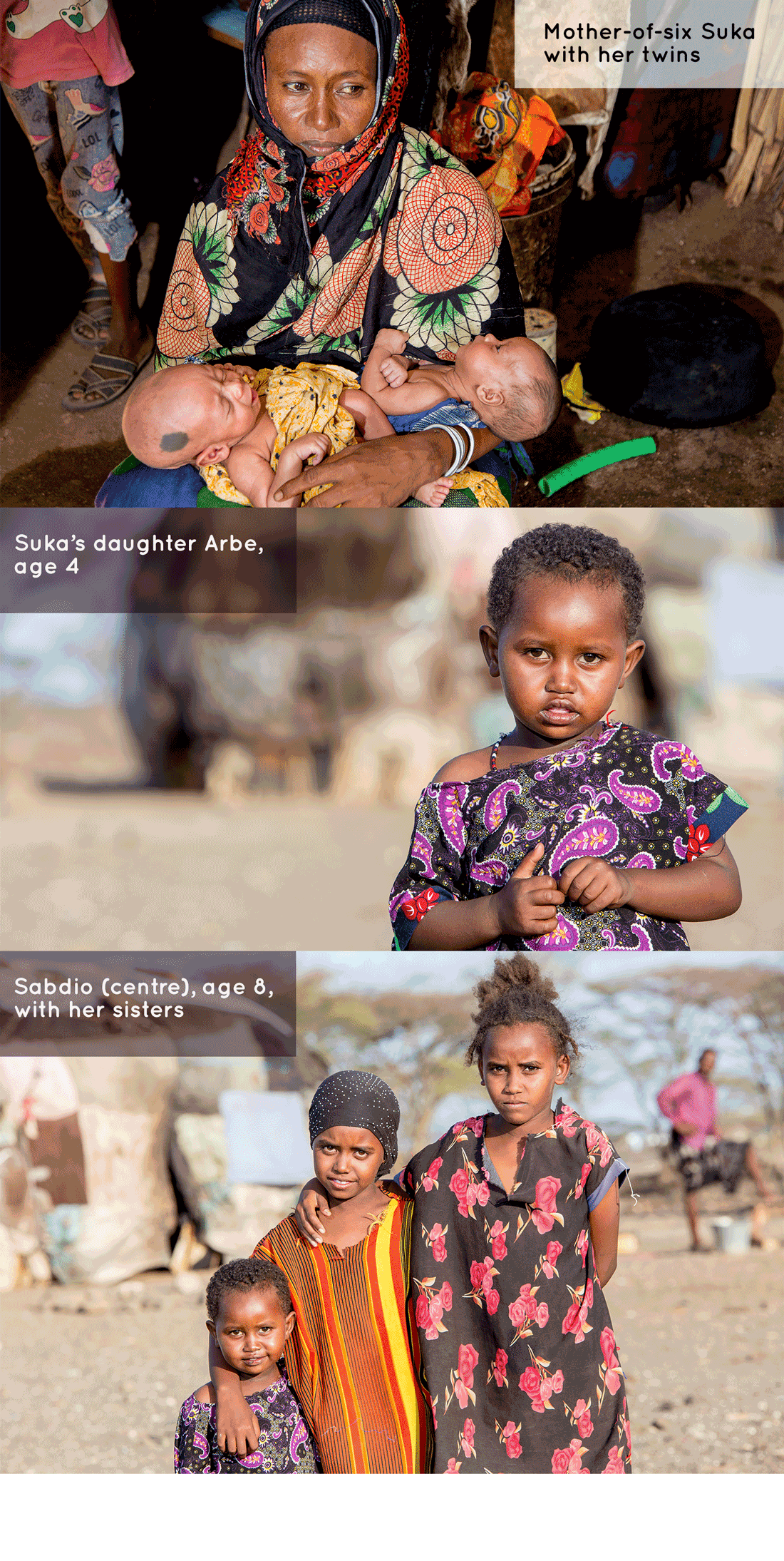 "If my children eat at night but have no breakfast, then they don't want to go to school. They missed school for three days every week last term. I cannot force them to go to school when they are hungry and weak."
Suka's 8-year-old daughter, Sabdio, says: "Sometimes I am too weak to go to school. During the rainy season, I would carry lunch to school, but now this is not possible at all. We don't have enough food."
The watering holes near the family's home once had plenty of clean water for drinking, cleaning and bathing, but they have now all dried up.
Suka's husband has been away looking for pasture and water for the family's livestock for several months, leaving Suka to support her children alone.
A local grocery shop owner has been loaning Suka money to buy food for her children. Suka owes the shop owner the equivalent of US$280, which she hopes to pay back once she sells her livestock during the rainy season – a hope she must cling to for now.

Help children in Kenya survive
"My children are suffering," Suka says. "Sometimes we go without food for more than a day."
How you can help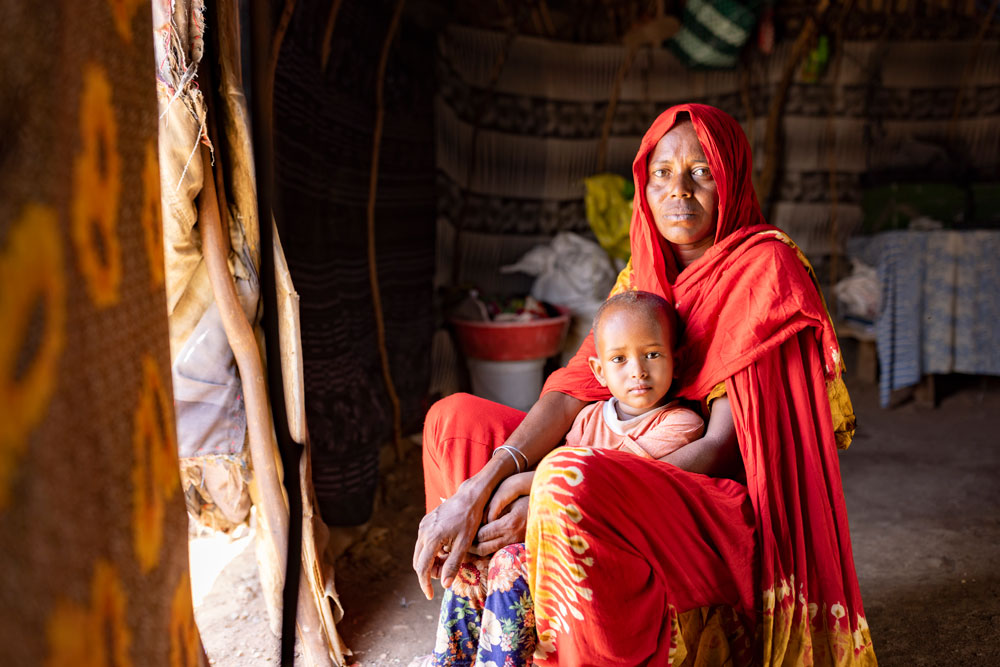 We are working with ChildFund Kenya and local partners on the ground to provide urgent support to drought-affected children and families like Suka's facing hunger and famine.
Cash transfers for food and essentials
Your donation will provide emergency cash transfers to families who need it most, specifically those with children who are hungry and malnourished.
Cash transfers are effective. They uphold dignity, allowing families to decide and buy the food – and other essentials – they need.
This immediate relief in the form of cash transfers can prevent children having to leave school to work and girls being married early.
Water
Upgrade and maintain water facilities in communities, and provide water trucks in schools and water purifiers for families.
Prevent and treat malnutrition
Help screen and treat children under the age of five. Malnourished children will be placed on a supplementary feeding program with nutritious food.
Livestock feeds
Provide farming families with animal feed to sustain their herds, which they rely on for milk and income.
Calculate your tax benefit
Enter your donation amount
to estimate your potential tax benefit.
If you donate
$
On a before tax income of
$
The actual cost of your donation is
$xx.xx a xxxx
Because you save
$xx.xx a year on tax
This table is based upon 2022-2023 ATO individual Income Tax rates. The above rates do not include the Medicare Levy of 2%. The exact level of your tax deductibility will vary depending on your present financial circumstances. Please seek assistance from an independent taxation professional for formal guidelines.
Frequently Asked Questions