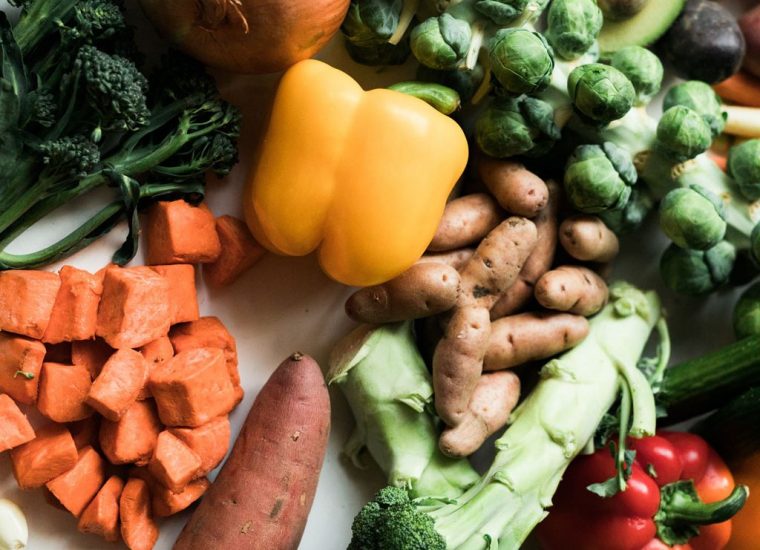 Ingredients
2 packs of Ramen noodles
1 cup of thinly sliced chicken, pork or sausage
2 cloves of garlic, minced
1 Tbsp of thinly sliced ginger
2 shallots, roughly chopped
1 cup of broccoli
1/2 cup of julienne carrot
1/2 cup chopped cabbage
2 Tbsp of oil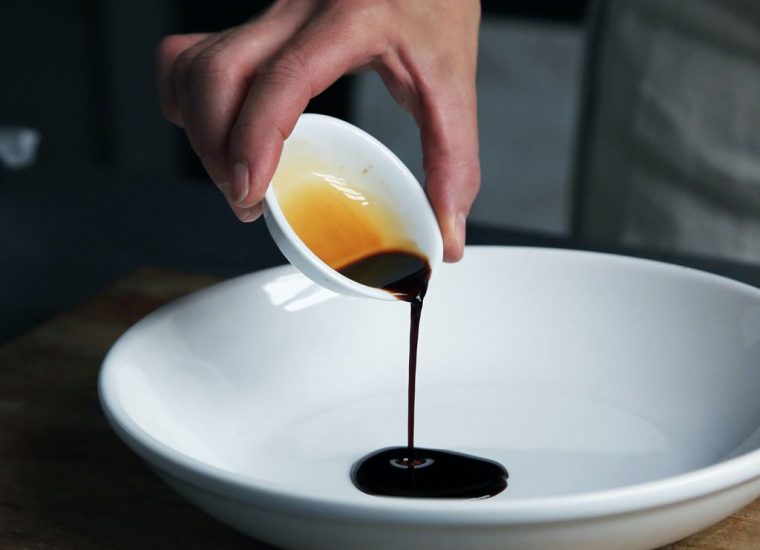 Stir fry sauce
1/4 cup of soy sauce                        
1/4 cup of Worcestershire sauce or teriyaki sauce, or Yoshida sauce                    
1 Tbsp of sugar                  
2 Tbsp of Sriracha sauce                  
2 Tbsp of tomato sauce                   
Mix everything in a bowl and set aside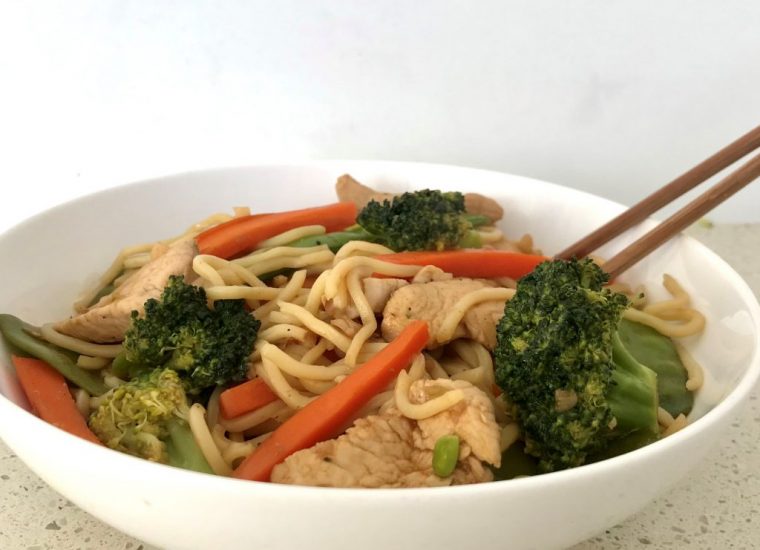 Directions
Cook noodles, drain, and set aside.
Heat oil in a wok over medium-high heat. When oil is hot, add shallots, garlic and ginger. Stir fry for 1 minute or until fragrant.
Add sliced meat and stir fry until meat is cooked throughout.
Add broccoli, carrots and cabbage. Stir fry until veggies are tender.
Add a bit of water to soften the veggies if needed.
Mix in the noodles and sauce. Cook until noodles are hot.
Serve immediately.
Enjoy!