All children have the right to grow up healthy and strong. You can help protect children and families from disease and improve their access to quality healthcare nutrition, clean water and basic sanitation.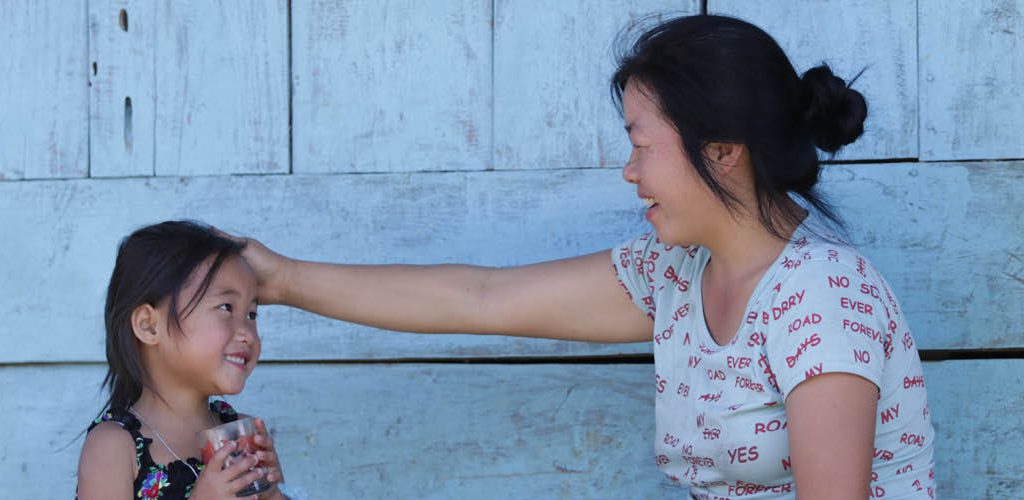 Improving Access to Clean Water
In remote parts of Laos, access to clean water is limited and the walk to nearby streams or rivers is far. Khamadee does not want her children to make the dangerous journey., so she and her husband walk between four and eight kilometres twice a day, each carrying two 18L barrels. To ensure that children and young people have access to safe, clean water in their homes. ChildFund partnered with local authorities in the area to rebuild the water tank and create a plumbing system.
"To have running water available in our homes is amazing. I can cook, do our laundry, bathe and have clean and safe drinking water to give my children anytime."
-Khamdee
Did you know?
Almost 20 million infants worldwide are still missing out on basic vaccines
Your Donation Makes an Impact by:
Treating, preventing and immunising children to protect against diseases and give the best start to a healthy future.
Constructing and renovating medical centres and clinics in rural and remote locations to improve maternal and child healthcare.
Building new water sanitation facilities and implementing education programs to improve hygiene and health in rural communities.
Providing tools and training on farming to empower communities, so they can increase food security and earn a better income.