We all know the importance of giving – how it makes people feel special, loved and important – and sponsored children are no exception! And, of course, it gives you, the giver, that happy feeling inside too. If you would like to send a gift to your sponsored child (either of money or something tangible), please read our options below.  And remember, gifts don't need to be lavish – in fact, we provide limits to ensure they don't cause division within a community.
Sending small gifts with your letter
If you want to include a gift with your letter, we recommend small, flat and inexpensive items like stickers, postcards, bookmarks or stationery which fit easily in a standard envelope. These are also most likely to reach the child intact and without incurring costs for their families. Please don't send parcels of any size as they are not accepted by any country office.
Sending gifts of money
There are two easy ways to send a gift:
1. A personal gift for your sponsored child
It's easy to arrange an annual gift of money to your sponsored child to celebrate their birthday, Christmas or other occasion.  We have an upper limit on gift amounts, and suggest $20 to $50 per gift, with a total upper limit of $100 per child and family each year. To set up a gift, please call us on 1800 023 600 or email info@childfund.org.au and we can arrange this for you. Please note: There are a few sponsorship countries where gifts are handled differently. If your sponsored child lives in these countries, our staff will happily discuss the alternatives available with you.
2. A gift for the community
If you wish to make a larger gift, we recommend a gift to the community, as this promotes cooperation and harmony. We consult with the community to ensure your money helps meet a specific need, such as play equipment or a water project. It's easy to organize a community gift. Simply call us on 1800 023 600 and we'll talk you through your options in more detail.  We recommend sponsors donate gift money two months before they want their child or community to receive it as it will take approximately this much time for it to reach the community.
Letter of thanks
Your sponsored child and family or a community representative will send an acknowledgement or thank you letter within four months, and will let you know exactly how your gift was spent, and what it meant to them.
Have a question about sending gifts to your sponsored child?
If you have a question about sending gifts to your sponsored child, please get in touch with our friendly team here. Call us on 1800 023 600 or email info@childfund.org.au.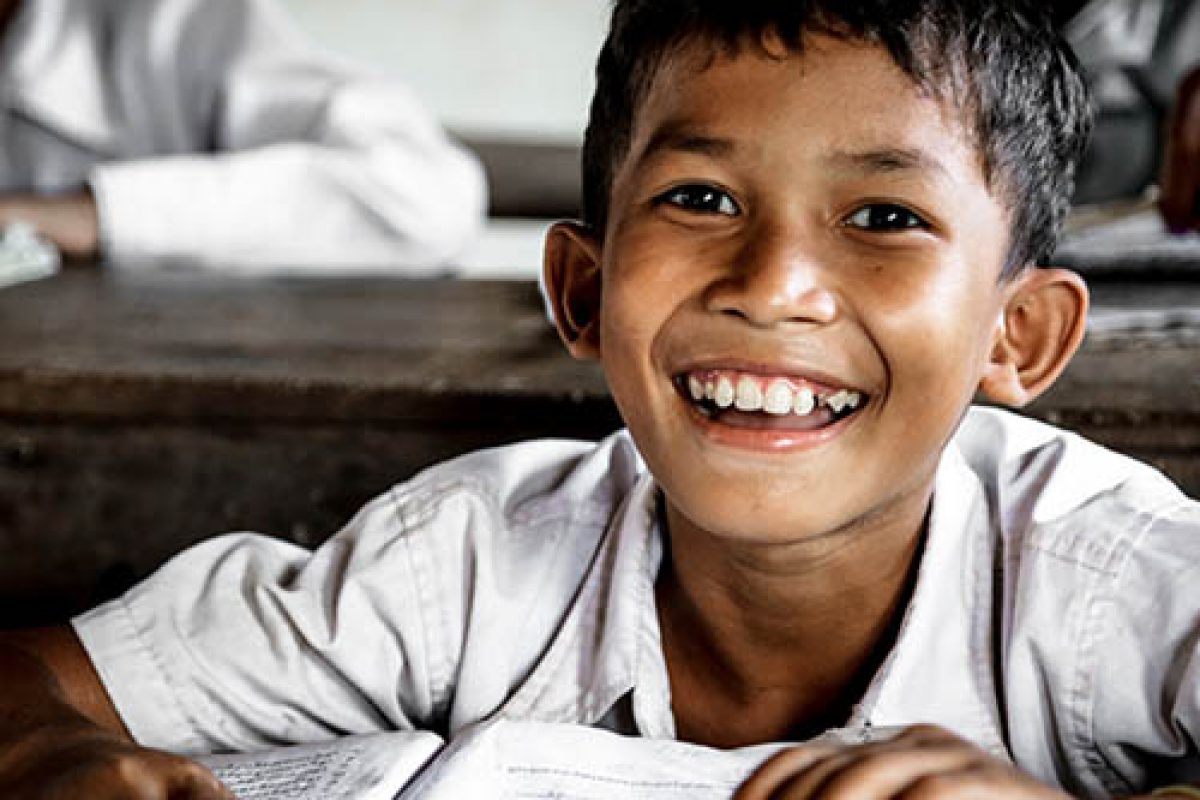 We hope you enjoy building a friendship with your sponsored child!