A partnership to help vulnerable children in Asia
ChildFund Australia and the Beijing Children's Legal Aid and Research Centre have entered a partnership to strengthen protection for some of the most vulnerable children in the Asia-Pacific.
ChildFund Australia Chief Executive Officer Nigel Spence said the two child-focused organisations have agreed to cooperate by sharing information, research and program experience aimed at protecting and promoting children's rights across the region.
"The Beijing Children's Legal Aid and Research Centre (BCLARC) has many significant achievements in China in helping at-risk children," Mr Spence.
"They have an extensive network of around 10,000 pro bono lawyers helping children with the law and have been influential in strengthening child protection laws in China. "
The partnership between ChildFund Australia and BCLARC also opens up the potential to explore joint projects in the region.
ChildFund Australia has deep ties in Asia, overseeing national offices in Cambodia, Myanmar, Laos, Vietnam, Papua New Guinea and Timor-Leste.
It is also a member of the global ChildFund Alliance, which assists more than 14 million children in over 60 countries.
Many of ChildFund's activities aim to strengthen children's rights at all levels and ensure children have a voice in issues that affect them.
Child protection and children's rights are also the central focus for BCLARC, which became China's first NGO focusing on child rights in 1999 and provides free legal aid to vulnerable children and youth throughout the country.
As well as providing legal advice for children and youth, BCLARC regularly publishes legal and policy research, and has contributed extensively to policy reform in China on child protection and children's welfare.
"ChildFund's is working in many of the poorest communities in Asia to protect children's rights and ensure children can grow up free from violence and exploitation. BCLARC has a great deal of expertise in this field," Mr Spence said.
"So there are many opportunities for our organisations to work together for the benefit of children and youth in Asia."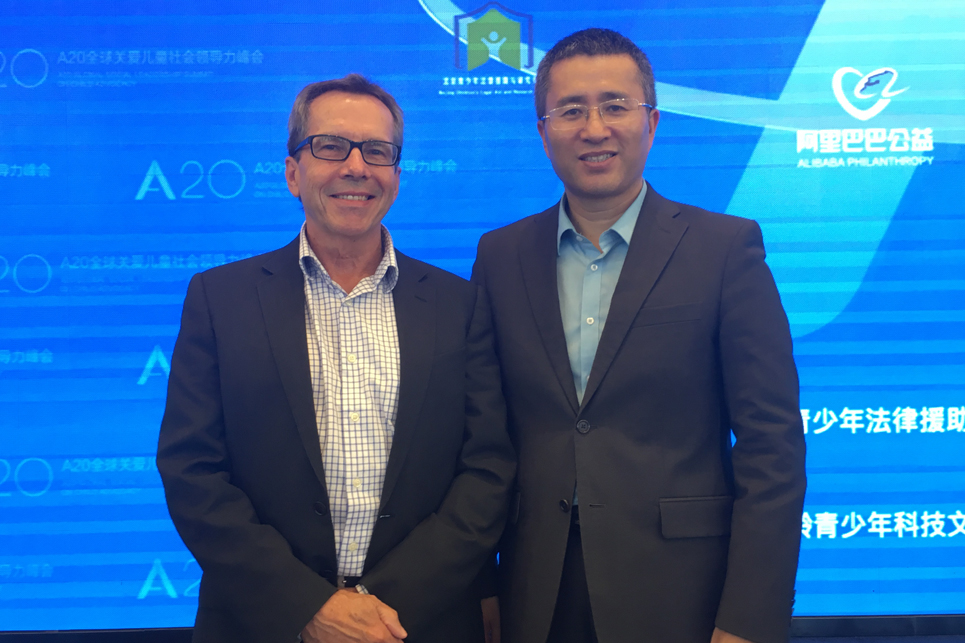 ChildFund Australia CEO Nigel Spence and BCLARC founder Tong Lihua
Children in Timor-Leste set to learn how to Swipe Safe
Read Story
Listen Up! Small voices are making big changes in Vietnam
Read Story
There's always so much more to a story!
Get all the latest stories from ChildFund Australia