Young delegates speak out at Asian Children's Summit
With the support of ChildFund and the Australian Government through the Australian NGO Cooperation Program (ANCP), child delegates from Vietnam, Laos and Cambodia took part in the 2019 Asian Children's Summit in Bangkok in November. The summit focused on four main themes: violence against children; children's rights and the environment; children's rights in the digital environment; and children on the move.
The delegates – Phanomphone and Phoukhao, both age 16, from Laos; Cuong, age 13, from Vietnam; and Sotheavy, age 15, from Cambodia (pictured below) – were chosen to represent children in their countries because of their leadership skills and passion to make a difference to children's lives in their communities.
The trip to Thailand was a unique opportunity for the children to learn from, and collaborate with, other children from different countries and cultures. It was also an opportunity for them to speak to leaders about the problems that are affecting children in their countries, and possible solutions to these issues.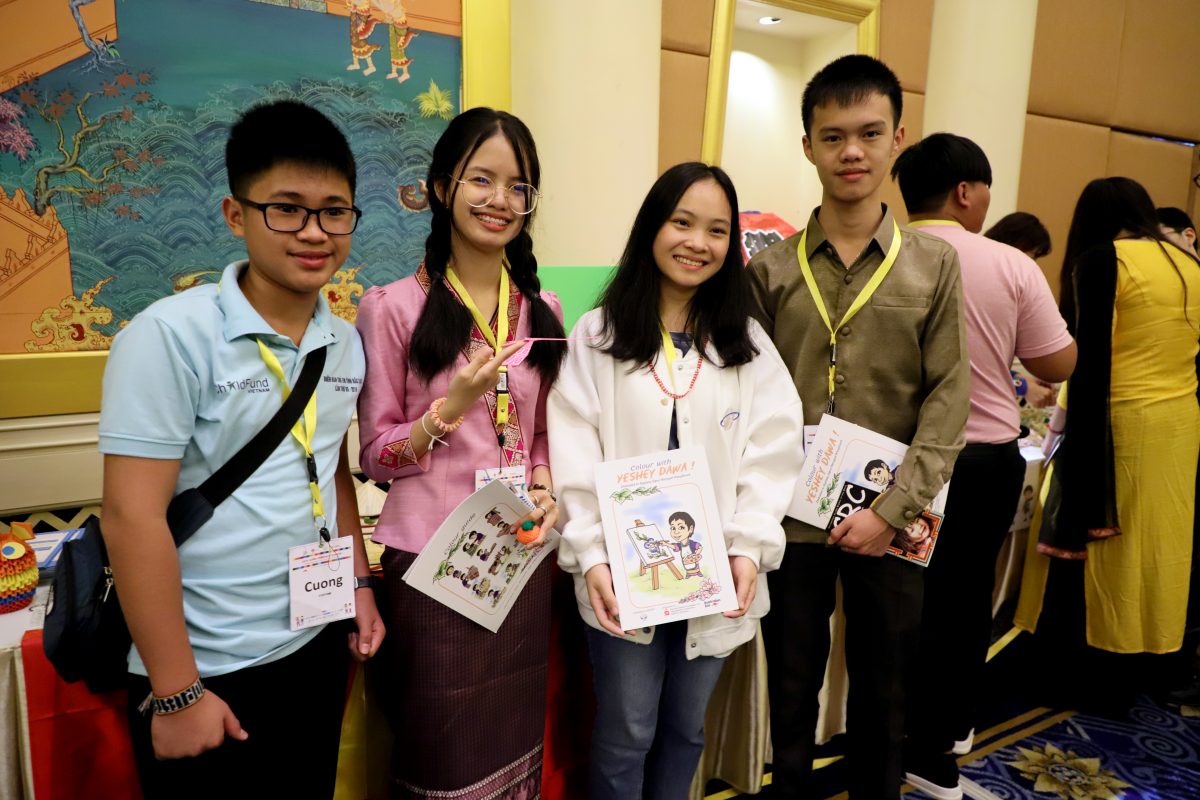 Child delegates (left to right) Cuong, age 13, from Vietnam, Phanomphone, 16, from Laos, Sotheavy, 15, from Cambodia, and Phoukhao, 16, from Laos, at the 2019 Asian Children's Summit in Bangkok. The summit was an opportunity for children in Asia to have their voices heard on issues that matter to them.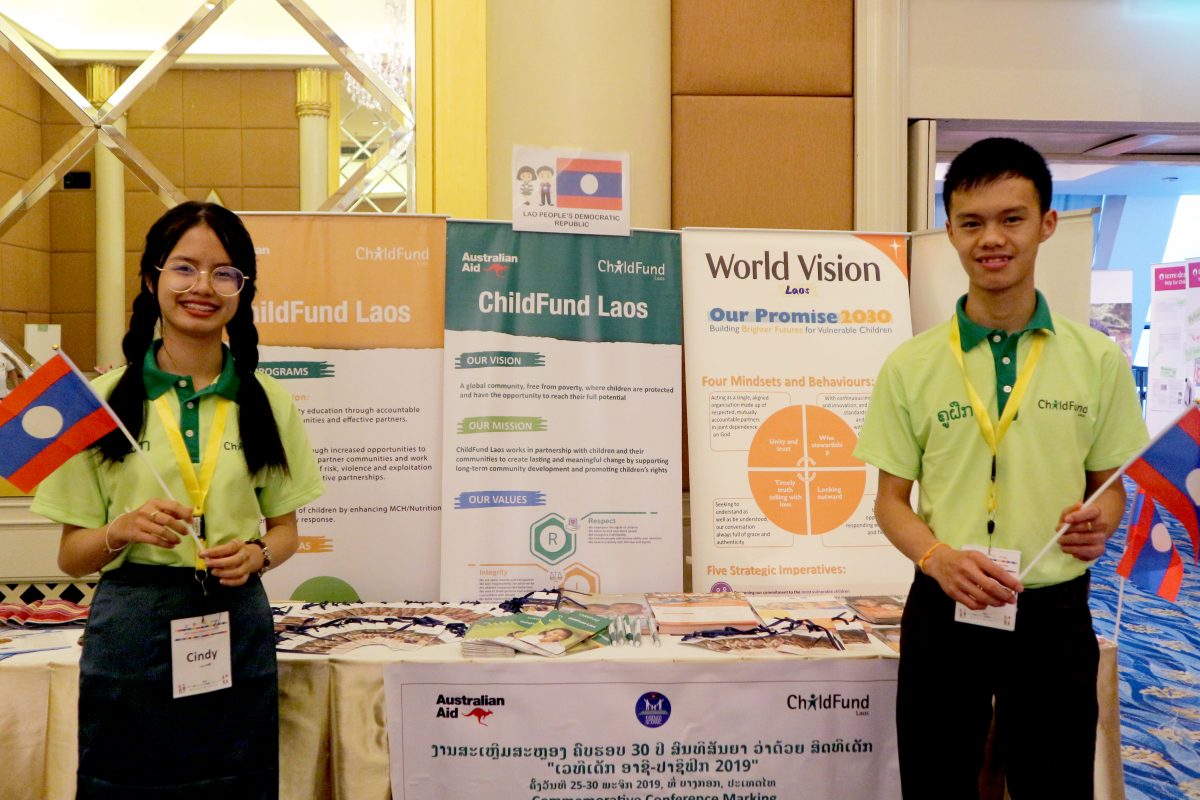 Phanomphone (left) and Phoukhao, both age 16, came away from the summit inspired. They had messages to share with children and other young people back home in Laos.
Phanomphone says: "Don't be scared to share your opinion. Just be who you are and try your best in everything."
Phoukhao says: "Let's come out of your comfort zone. If you don't come out, you will not be able to do what you want to do."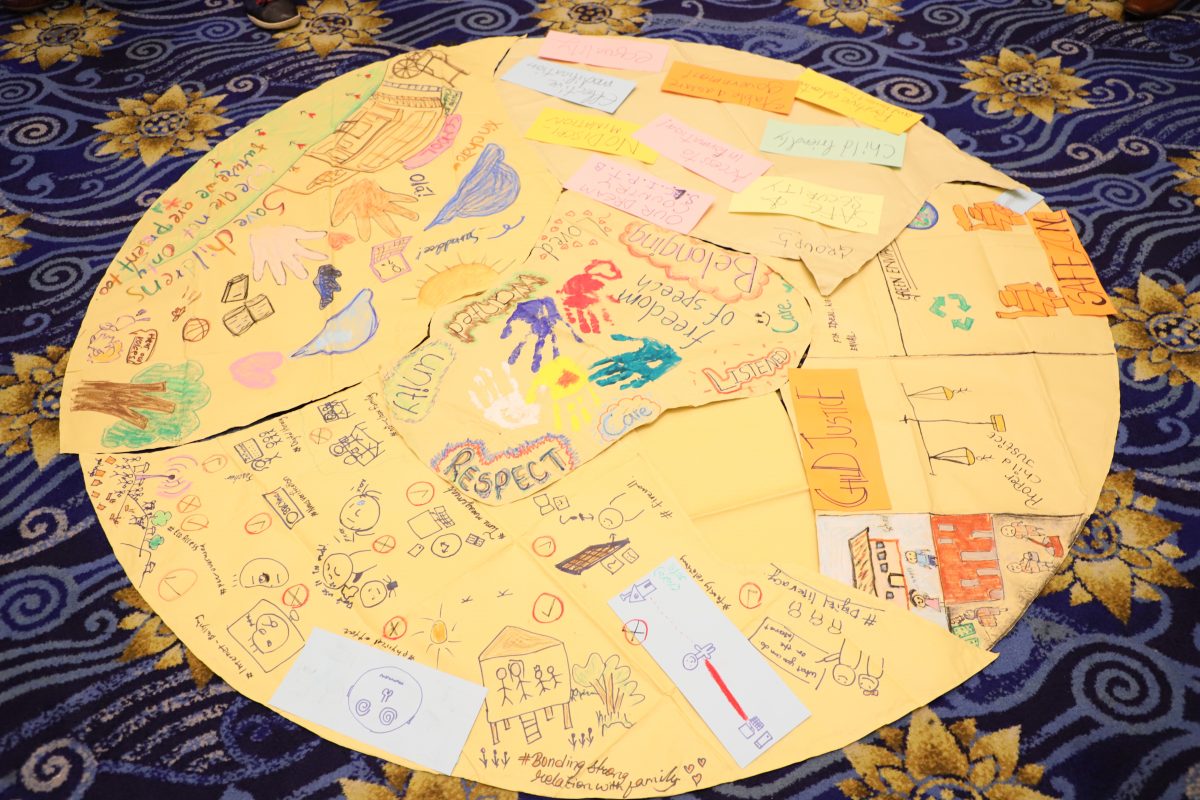 Child representatives attending the summit pushed for an end to violence against children. They called on their leaders to address poverty, discrimination, harmful norms and traditional practices, abuse, mental health problems, and cyber-bullying in their communities.
Thirteen-year-old Cuong, a child delegate from Vietnam, is passionate about keeping children safe online. While many children have access to the internet in his community in Bac Kan Province in Vietnam, he says they do not know how to use it effectively and safely.
Cuong is calling for his local leaders to ensure children have the knowledge and skills to stay safe online. "Thanks to the summit, I have gained more knowledge about children's rights in the digital environment," he says. "I will share what I have learnt with my friends, my teachers, my parents and anyone I meet. I will do more to make sure children are safe and can enjoy their rights."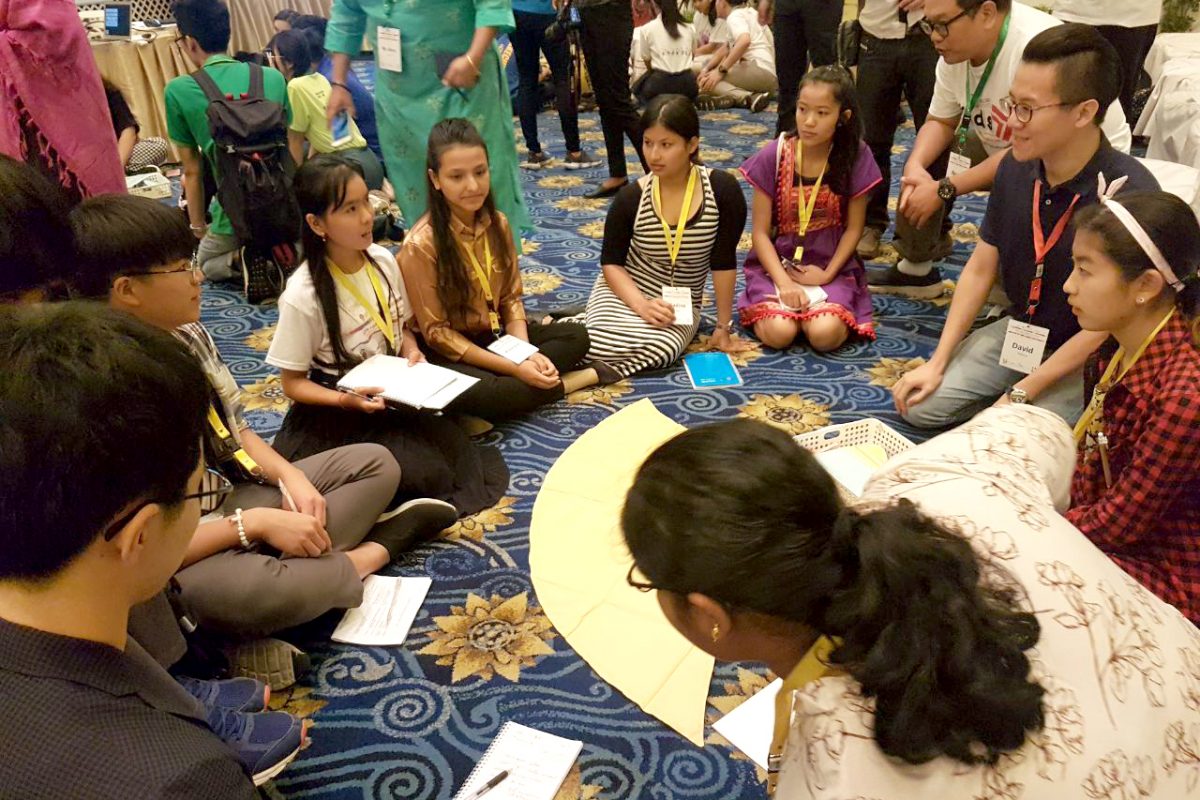 Child delegate Sotheavy, age 15, (pictured third from left in white shirt) is a member of a child group in Kratie Province in Cambodia. She is passionate about raising awareness on children's rights and ending violence against children.
The opportunity to travel to Thailand and represent children in Cambodia at the summit was a "dream come true".
"I was so excited," she says. "As a child representing children in Kratie Province, I shared my knowledge on the harms of unsafe migration.
"I plan to share what I learnt from the summit to my child club members and friends in Cambodia."
What is World Children's Day and why is it important?
Read Story
What is International Day of the Girl Child?
Read Story
Leticia is learning at her new community preschool in Timor-Leste
Read Story
There's always so much more to a story!
Get all the latest stories from ChildFund Australia