When the Khouzam family lost their brother Mark they wanted his memory to live on by helping a community for years to come.
As Mark was a supporter of ChildFund Australia for well over a decade, it seemed clear this was his favourite charity and a good organisation to leave a legacy with.
Together the Khouzam family agreed to fund the construction of the Don Phong health clinic in a rural community in Vietnam (Don Phong commune is located in Bach Thong distict, Bac Kan province), which would service more than 2,100 people in the community.
The most striking part of the project for the family was the construction would last for generations so Mark's Legacy would live on in the community.
The Don Phong clinic opened in August 2010 and sisters Marcelle and Mimi (pictured above in black) were some of the family who attended the opening ceremony.
Marcelle said visiting the clinic provided closure. "While it was emotionally draining, it was wonderful be in the community as it was exactly what Mark would have wanted," she said.
Some of the staff met Marcelle and Mimi and told them that even though they had been working there for six years this was their most important day. Nurses were crying and hugging the sisters, and told them that Mark was now a part of their community.
It was quite exhausting emotionally for the family, but they said they felt a sense of release and closure they didn't have before.
We're finding leaving a bequest to ChildFund Australia is becoming more common. If you would like to leave a legacy contact our Bequest Officer to discuss your wishes.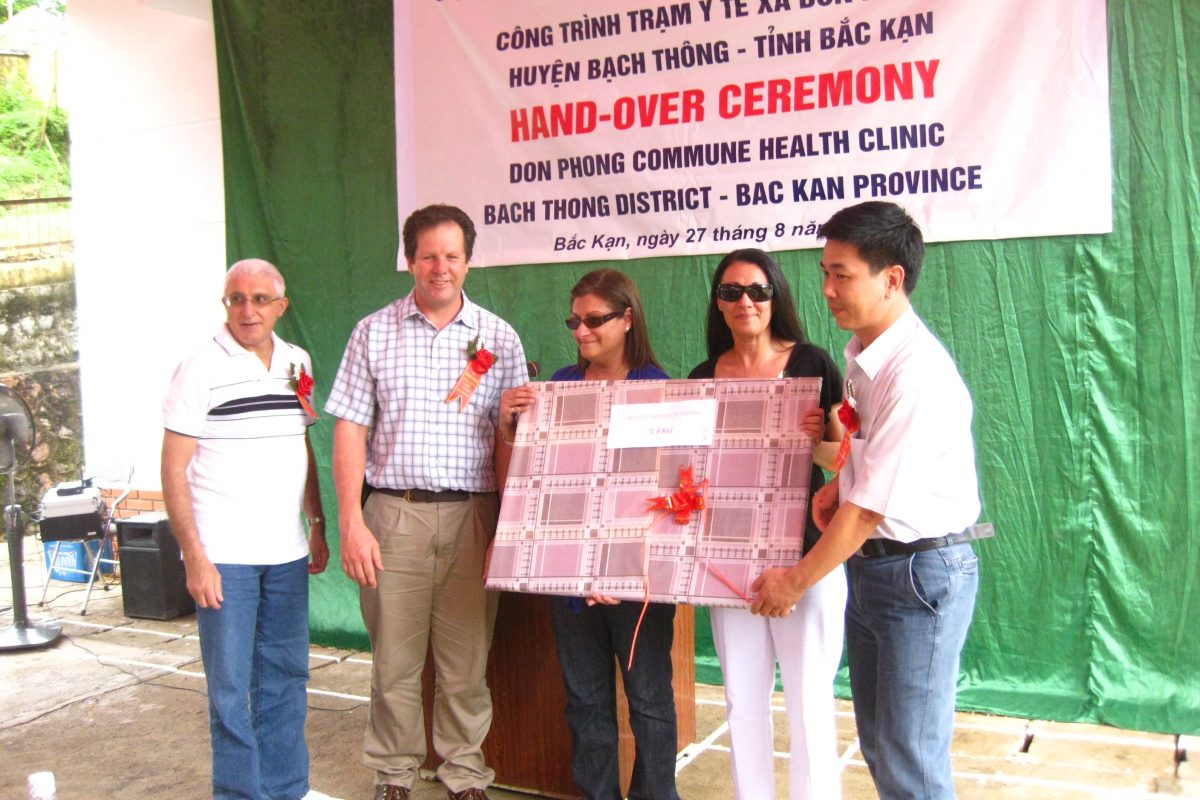 Mimi and Marcelle receive a thank you gift from the Don Phong community at the opening ceremony of the health clinic.
An unwavering energy and passion to help
Read Story
Gift giving that brings joy to children at home and overseas
Read Story
How Australians are helping to save the lives of mothers and children
Read Story
There's always so much more to a story!
Get all the latest stories from ChildFund Australia