Indian Cricket Captain makes a pitch for reading
In December former Indian cricket captain, Anil Kumble (pictured above) helped ChildFund India launch their new nationwide reading campaign. Kumble kicked off the brand new 'Books, My Friends' campaign by presenting tote bags filled with books to children in Karnataka, a state in south-western India. Each bag contained books appropriate for different ages, from 6 to 14.
The program aims to provide books to nearly 115,000 vulnerable students in 14 Indian states this year, with more to come in the next three years. ChildFund India also plans to support the establishment of 30 community libraries throughout the country.
"If you want to get more knowledge, it is important to read books," Kumble said. "A culture of reading picked up at this age will continue forever."
The goal of the project is to make reading fun for children while helping them improve their reading, comprehension and learning abilities. ChildFund will also help to remove the barriers to reading. To address poor electricity in rural areas, families will receive solar-powered lamps with chargers that can also be used for mobile phones and torches.
By giving children the opportunity to own books other than school textbooks, it is hoped the 'Books, My Friends' program will inspire them to become lifelong readers for fun and enjoyment.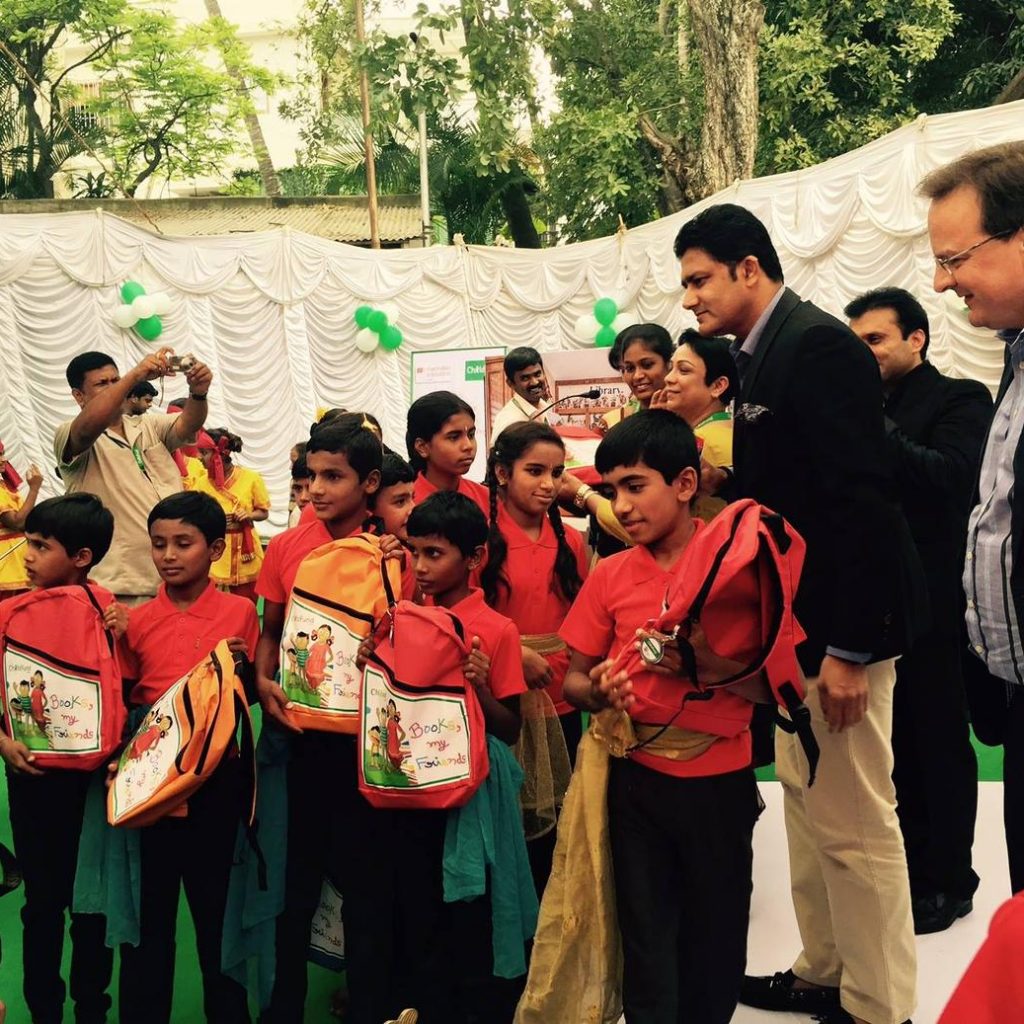 Anil Kumble and ChildFund staff with children who received bags filled with books at the launch of the new project.
Celebrating the role of dads and father figures in our lives
Read Story
Pin is championing disability rights for her son
Read Story
There's always so much more to a story!
Get all the latest stories from ChildFund Australia