Listen Up! Small voices are making big changes in Vietnam
"I want to grow up to be a good citizen and someone who loves children – our future leaders."
– Kien, age 13, Cao Bang province
In Vietnam, small voices are making big changes. Children across the country are being encouraged to speak up – and speak out – on issues directly affecting their safety and wellbeing
At this year's National Children's Forum, nearly 200 children came together in the capital, Hanoi, to discuss how to prevent child abuse and violence, and learn how to build a safe and healthy environment for young people.
An opportunity to be heard
ChildFund Vietnam supported children from Hoa Binh, Bac Kan and Cao Bang Provinces to attend the Forum. It's an exciting day for those chosen; an opportunity to share their stories and voice their concerns, make new friends and meet the country's leaders. It's also, importantly, a chance to brainstorm ways to recognise potential threats in their communities and improve communication between young people, parents, and policymakers.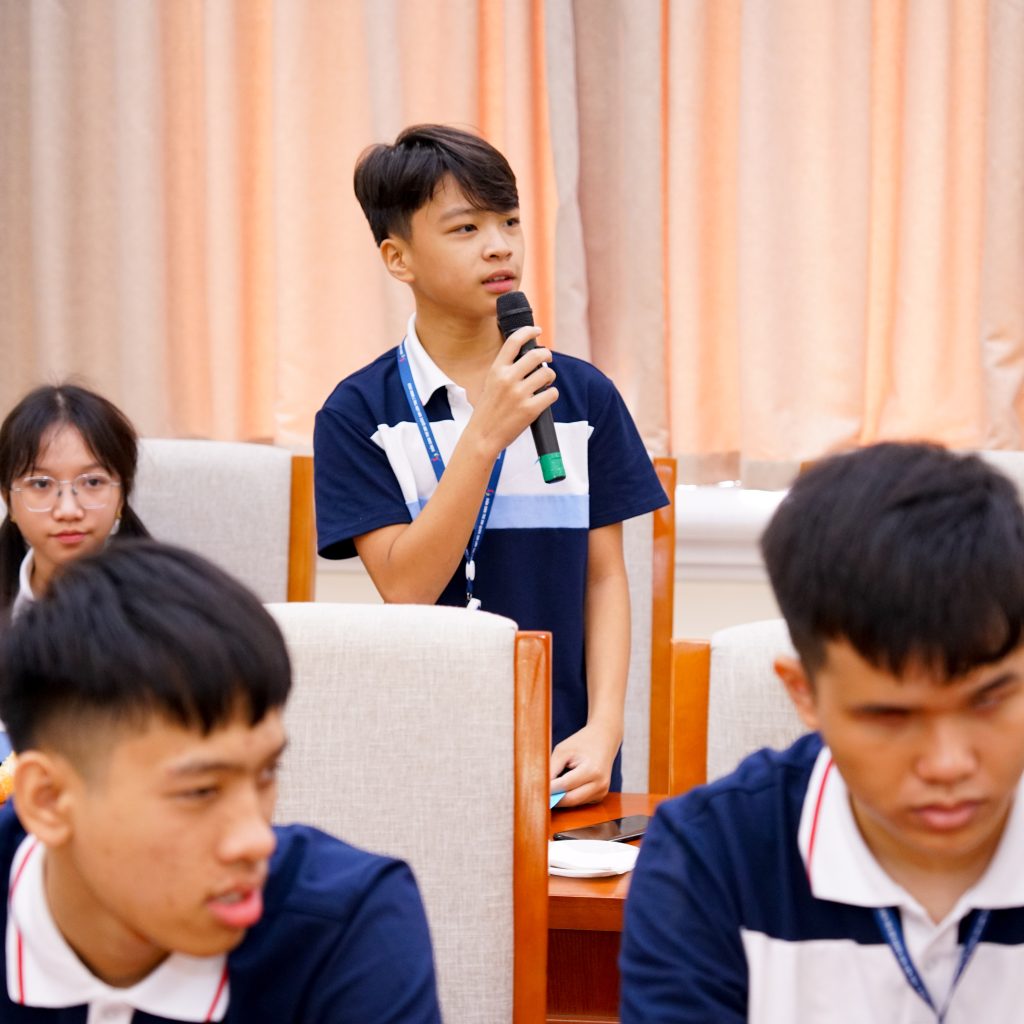 A safer environment
At this year's National Forum, online safety education was a key point of discussion. Activities were geared towards raising awareness about the hidden dangers of online platforms for children and the need to prevent and better manage them at the individual, community, and government level.
Twelve-year-old Giang, from Hoa Binh Province, said: "We took part in discussions about online safety, about children getting abused online, and about relationships online, which can lead to child marriage."
For Giang, communication is key to fostering a safer online environment. "Our group came up with a solution that was to organise communication sessions to raise parents' awareness on online safety, on letting children go to school early, and preventing child marriages. I also came up with the solution to organise activities that help parents and children understand each other better."
Louder together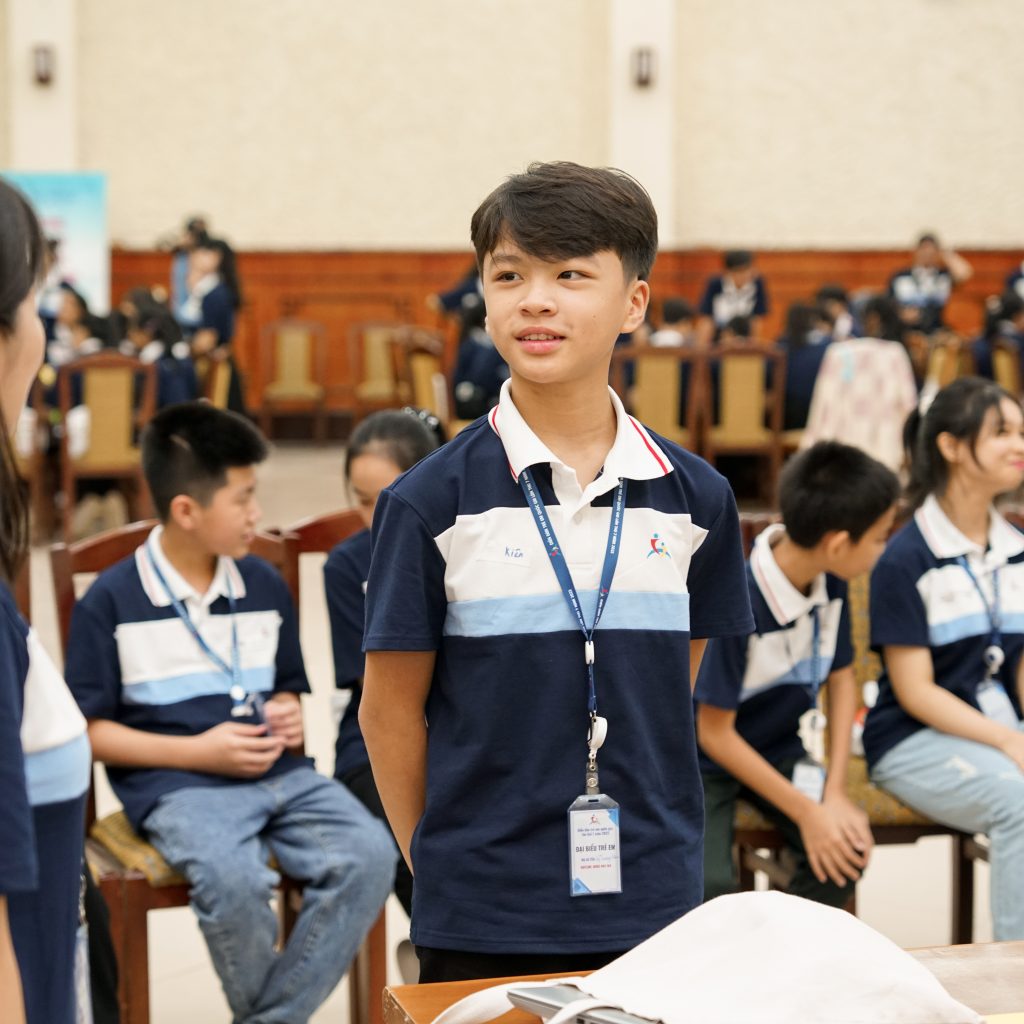 Kien, 13, (pictured right) from Cao Bang Province, said many great ideas were shared at the Forum and more activities were needed to help young people learn about child protection. "I got to learn so much from participants and I will bring what I learned back to my home province," he said.
By sharing their stories at the National Children's Forum, children such as Giang and Kien are amplifying the voice and rights of young people in Vietnam and contributing to a wider conversation about child protection, online and offline. They are also learning how to self-protect and recognise threats to their safety to help create positive change in their communities.
ChildFund Vietnam is supporting Children's Forums at commune and province levels in Hoa Binh, Bac Kan and Cao Bang. This is the 7th year in a row where ChildFund Vietnam has supported the National Children's Forum.
Children in Timor-Leste set to learn how to Swipe Safe
Read Story
A safer future for thirteen-year-old Hoa: Prioritising child protection in Vietnam
Read Story
There's always so much more to a story!
Get all the latest stories from ChildFund Australia