Cambodia
ChildFund has been working in Cambodia since 2007, implementing community-projects in partnership with the government. Cambodia is recovering from three decades of conflict, in which an estimated 1.7 million people were killed or died from forced hardships under the Khmer Rouge.
Despite its growing economy, living standards for much of the population remains low, and income inequality is increasing.
In Cambodia, poverty is concentrated among families living in rural areas and vulnerable children face a range of issues threaten their wellbeing and development. This includes the impact of climate change and environmental challenges which trap communities in a cycle of chronic poverty.
Our priorities are:

The majority of rural families have no access to electricity or proper water and sanitation facilities, such as toilets at home. Diarrhoea is the second leading cause of child deaths in Cambodia.

While access to primary school has improved, the quality of education provided remains a challenge, with many rural school facilities largely inadequate to meet the needs of students.

Without strong, community-based child protection systems in place, many children continue to be at risk of abuse, neglect, violence and exploitation.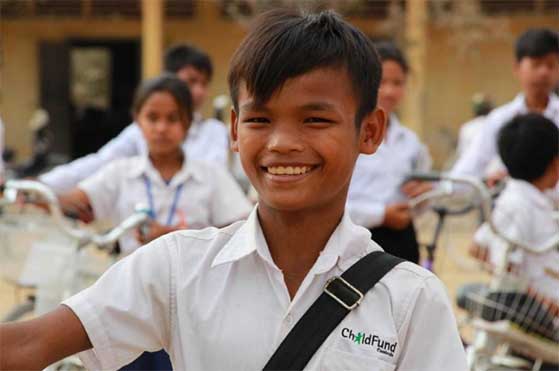 Sokhom, who was forced to quit school in Grade 6 so he could support his family.