Myanmar
ChildFund began working in Myanmar in 2012, partnering with local organisations to address the needs of vulnerable children and youth.
Decades of military rule and political isolation left Myanmar, formerly known as Burma, as one of the poorest countries in South-East Asia. Many communities lack basic infrastructure and a large percentage of the population is living in poverty, unable to gain the skills needed to create a better future.
Our priorities are:

Only half of Myanmar's children make it to high school. This denies them the opportunity to develop the skills and knowledge to reach their full potential.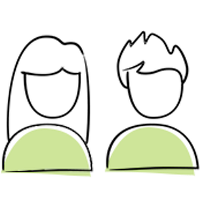 There has been uneven progress in terms of upholding children's rights in Myanmar. Many children have limited opportunities to be heard and share their views, making them vulnerable to abuse and neglect.

Myanmar's child protection system does not provide enough support to children, which puts children at risk of forced labour and trafficking.
Chee and Jeru, both aged nine, Myanmar
1,000 children in one year.
That's just the start of the difference you'll make!
Donate Now