The Philippines
ChildFund has been working in the Philippines since 1954, focusing its work on protecting children from all forms of violence and exploitation, and improving access to education.
Poverty in the Philippines can be attributed to centuries of colonialism and the more recent 20-year rule of dictator Ferdinand Marcos, which ended in the 1980s. Rich in natural resources and home to world-renowned tourist destinations, the Philippines is hamstrung by corruption and highly vulnerable to life-threatening natural disasters such as typhoons, floods, landslides and volcanoes.
Our priorities are:

Millions of children in the Philippines are forced into work, dropping out of school early to find a job to support their families.

Children are at high risk of malnutrition, which can severely affect physical and mental development. Children who are malnourished for an extended period are far less likely to thrive while in school.

Many villages in remote areas do not have high schools and children from poor families cannot afford to pay for transportation so their children can complete their studies.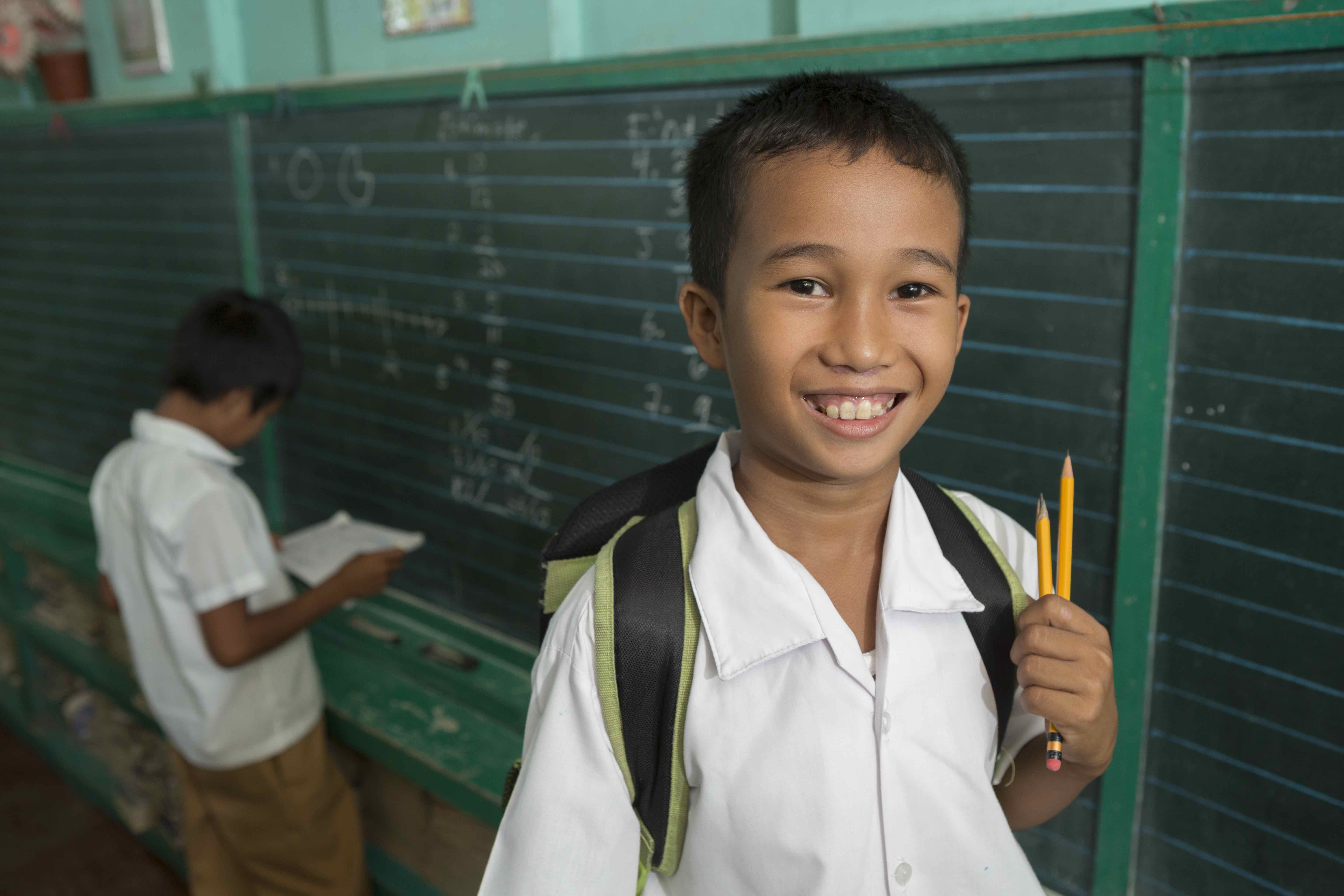 Benedict, age 10, the Philippines
You can help children in the Philippines by sponsoring a child
Sponsor a child