Thank you for such a positive response to our first newsletter! We love sharing stories about the difference your support makes to children and young people in some of the most vulnerable communities around the world. And based on your positive feedback, you find the stories as inspirational as we do.
Please enjoy our latest edition and thank you for your continued support that makes our work possible.
---
Your support is improving health in Timor-Leste
You might remember the story of Ana in Timor-Leste. Last year two-year-old Ana experienced childhood malnutrition. She was extremely unwell, and her life was at risk.
Her mother, Maria, noticed that Ana was losing her appetite and eventually, Ana stopped eating and began losing the already little energy and strength that she had. Fortunately, a ChildFund community health volunteer was able to diagnose and treat Ana for malnutrition. Now she is full of energy again and her mother feels confident that she is going to survive.
Thanks to you, the appeal has raised nearly $50,000 to support children facing malnutrition. These funds train community volunteers in Timor-Leste to identify and treat malnutrition and help more children have a healthy start in life!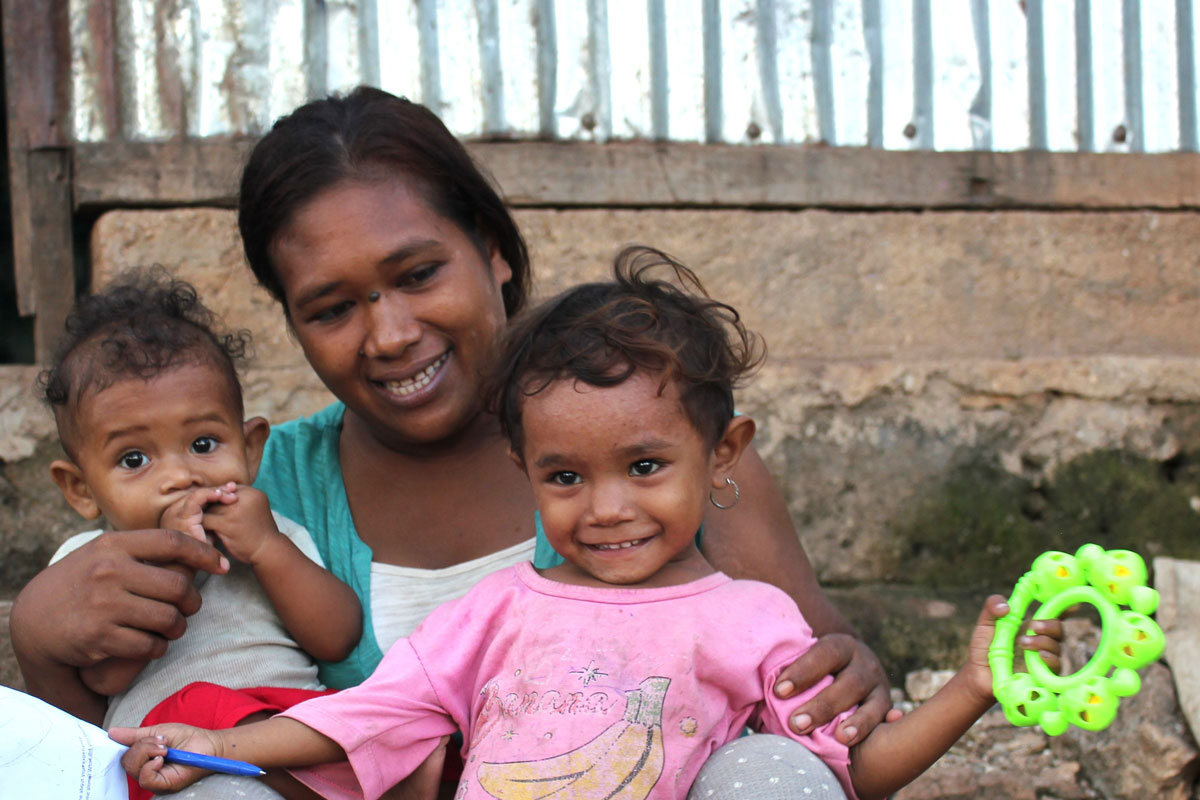 ---
Hera has found her purpose as a community leader
Hera, who lives in a remote village in Papua New Guinea (PNG) was unable to return to school because her family could not afford the school fees; leaving her feeling lost and without a purpose.
In places like PNG, ChildFund works with young people like Hera as part of ChildFund's Youth Peace and Protection Champion program. Hera is teaching her peers about the issues they face and how to best overcome their challenges. Through her participation in the project, she was able to find a new direction.
As a youth champion, she has gone through extensive training on awareness of rights, respectful relationships, conflict resolution, and peace building.
Now Hera is confident in her leadership skills and abilities. She is excited and optimistic about her future.
Read More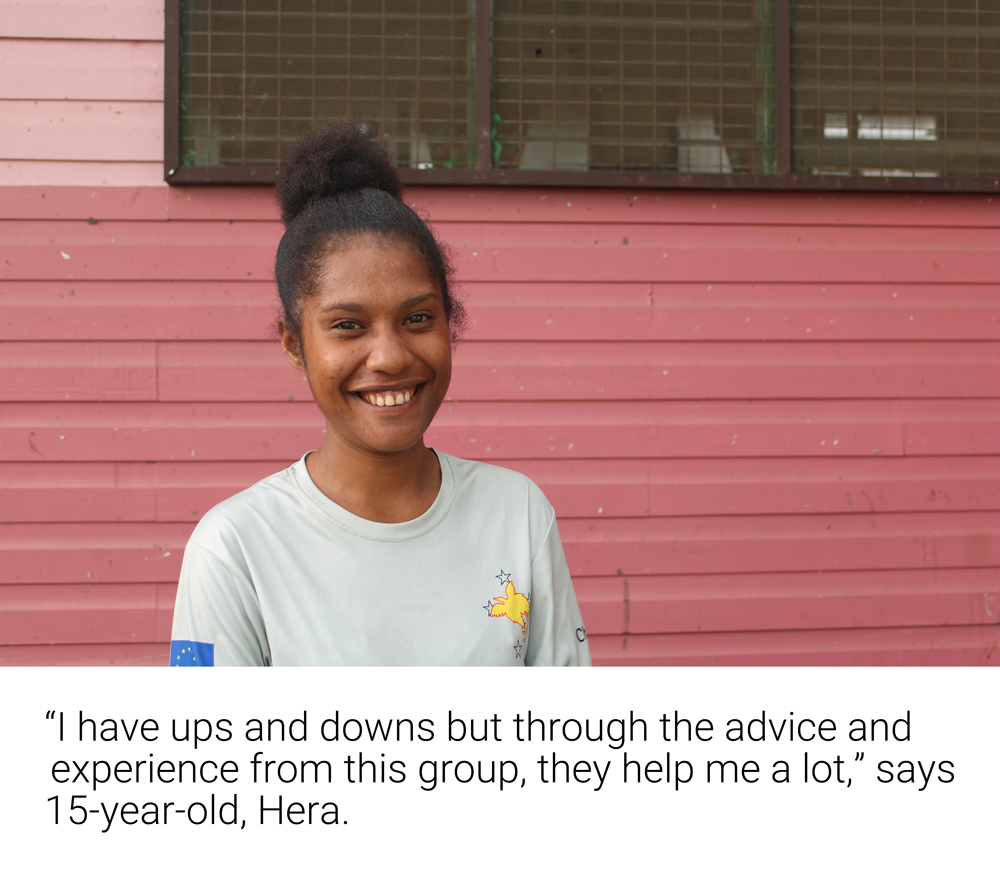 ---
Ferina, a clean water advocate!
Ferina, aged 15, lives in a small village in Indonesia.
In her village, drought is common. Shallow wells and water reservoirs are dry for much of the year. During these times, the only water for drinking or bathing was a half an hour's walk down a steep hill through a dense rainforest to an open spring. Young people like Ferina were responsible for collecting water from the spring.
Ferina led the Youth Circle in lobbying their parents to bring up the issue of water access at the next village council meeting. The parents did so, and the issue was adopted by village leadership. Now the village has a borehole and today all 40 families in the village have access to clean water in their home and can spend more time in school and less time collecting clean water.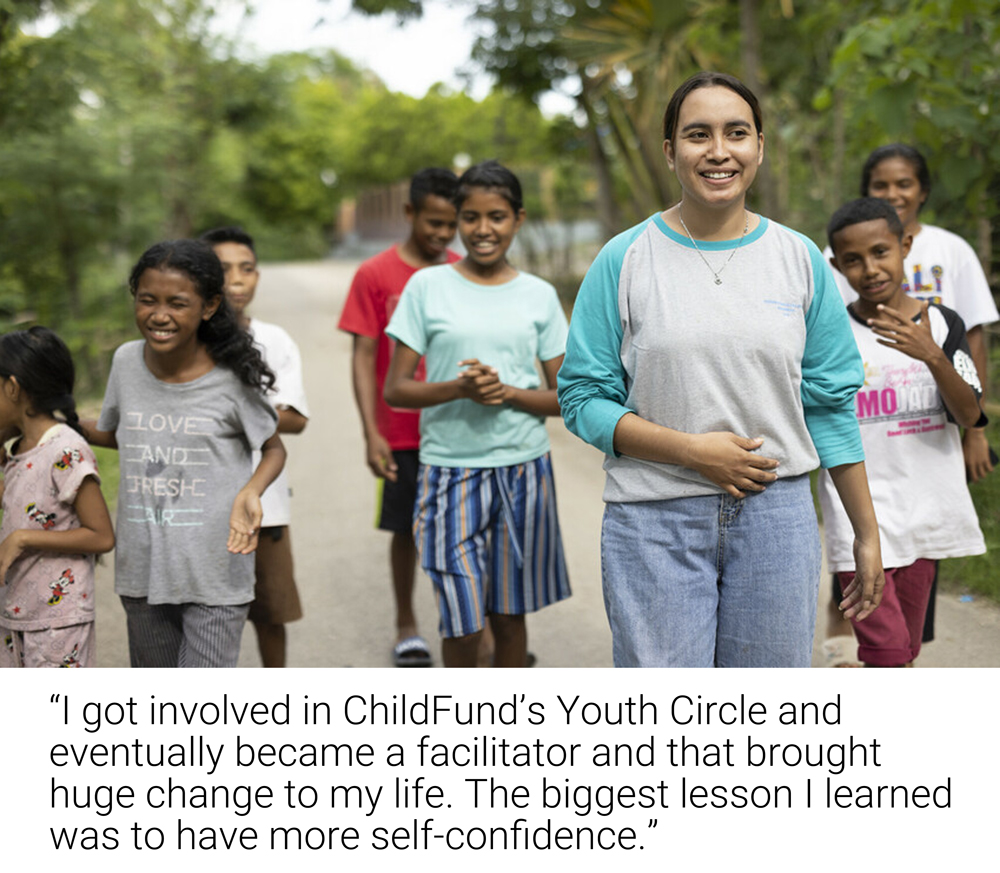 ---
Suzanne leaves a gift in her Will to give children healthy futures
ChildFund Australia is proud to launch a new initiative, the Healthy Futures Fund. This unique fund, made possible by compassionate people like Suzanne, is tackling the barriers to a healthy childhood by identifying and implementing high-priority projects where the need is greatest. Pledge your commitment before 30 June by emailing philanthropy@childfund.org.au and be recognised as a founding member like Suzanne in creating an even more meaningful difference to children's lives.
Read Suzanne's story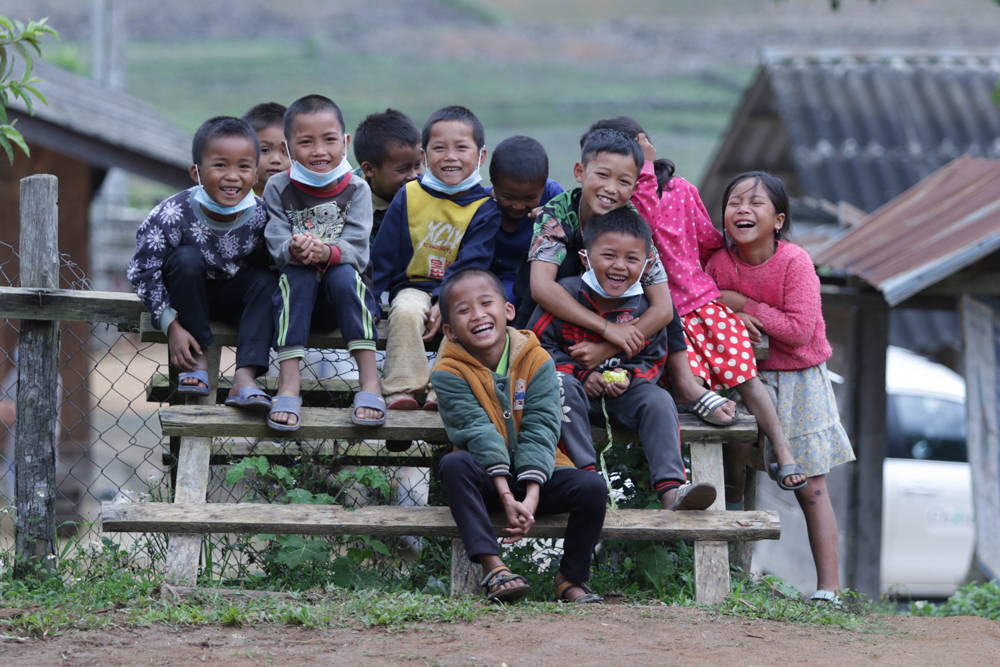 Join us on the famous Kokoda Trek and raise money!
After three years of COVID-19 travel restrictions, we are thrilled to restart our adventure travel program with a fundraising trek in Papua New Guinea. Join us on this bucket list excursion and tackle the famous Kokoda Trek. Funds raised will support children and young people in vulnerable circumstances. Spots on the 10-day trek, from the 21-31 October 2023, are extremely limited. For more information, please contact philanthropy@childfund.org.au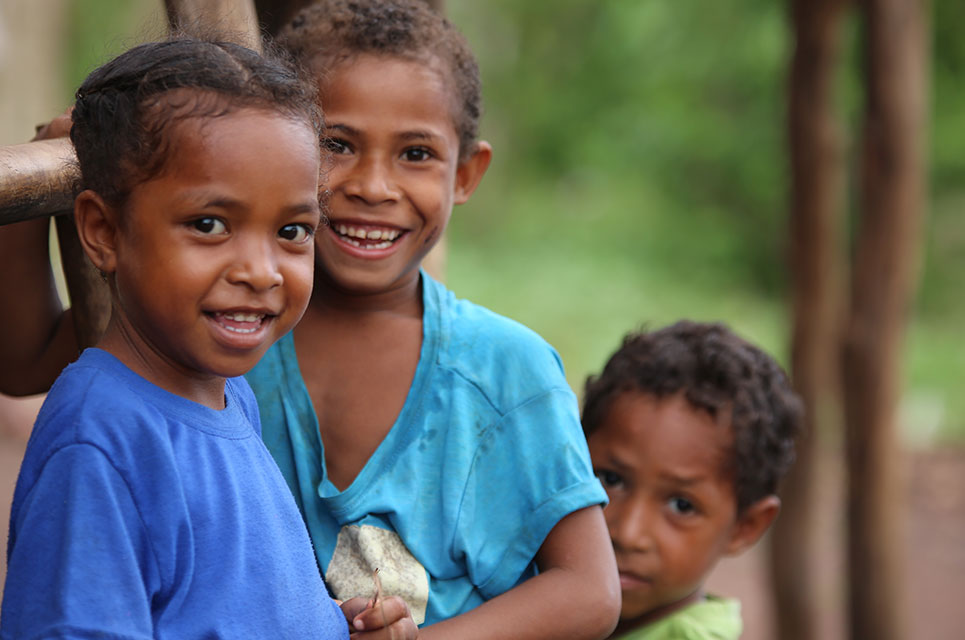 Cycling duo take on Pedal to Paris
South African cycling duo Ron Rutland and Adam Nunn, of Race to Rugby World Cup fame have once again jumped on their bikes in support of ChildFund Rugby. Cycling from New Zealand to France, they will deliver the official match whistle ahead of the first game. This is the third tour for Ron and the second for Adam who cycled from their homes in South Africa to Japan in 2019 and from Japan to New Zealand for the Women's Rugby World Cup last year. Their incredible efforts have raised over $200,000 for ChildFund Rugby.
This year they are organising a 3-day ride from 5-8 September 2023 the "Pedal to Paris". It's an epic once in a lifetime opportunity to ride into Paris and experience the atmosphere of the World Cup. Starting in London, join the group of 160 riders. We have secured limited spots to offer to ChildFund Australia supporters. If you're keen to hop on the bike to raise funds for ChildFund Rugby, ride into Paris with the team, and get a ticket to the first sold out game, get in touch: philanthropy@childfund.org.au.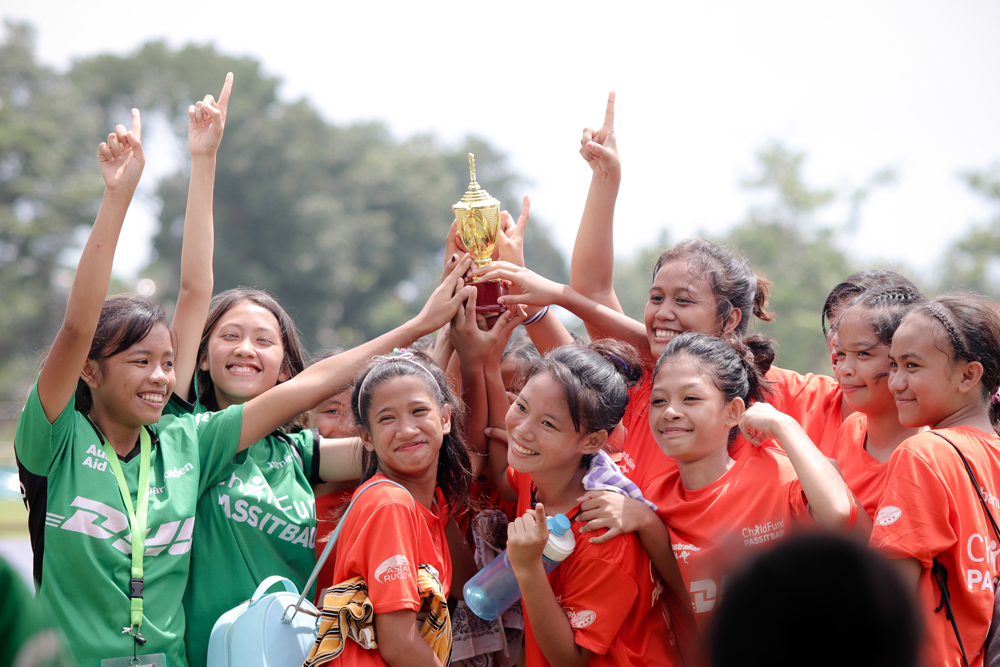 ---
What's happening at home?
Margaret Sheehan CEO of ChildFund Australia recently travelled to Canberra with Susanne Legena CEO of Plan International Australia, and Negaya Chorley CEO of Results Australia to meet with Senator Mehreen Faruqi to discuss the Australian Government's commitment to increasing official development assistance.
In a recent interview about increasing development assistance, Margaret said: "Clearly, there are funds that are available, and I suppose it's about the way people choose to prioritise those funds. We want to see a fair weighting – and as Australians would say, a fair go."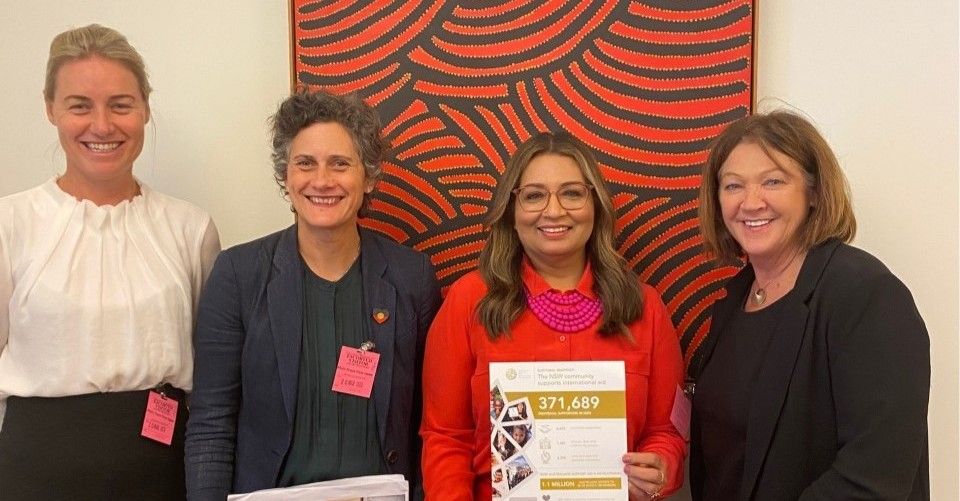 ---
Photo spotlight
Isatou is a fourth-grade student in a remote village school in the Western Region of The Gambia.
Isatou and her classmates used to struggle with dehydration, because the school lacked access to clean water. The students found it hard to concentrate and often missed classes to find drinkable water.
Your support helped with the installation of a new borehole allowing Isatou, and her classmates, to focus on studying and working towards a better future. Thank you!