Improving access to education for minority children in Laos
ChildFund Laos has been working in Nonghet district in Xieng Khouang province since 2010. Located in northern Laos, near the Vietnamese border, the district is considered one of the poorest in Laos. The majority of the population here is H'mong, an ethnic minority group in Laos often excluded from development opportunities.
To help improve access to education for children and youth in Nonghet, ChildFund Laos is working in partnership with local government and communities to provide a range of quality, locally-appropriate education opportunities.
Over the past financial year, more than 6,200 people benefitted from ChildFund Laos' Education for All program. Three primary schools and one early childhood development centre have been constructed and provided with educational equipment and resources. 17 long-term, teacher training scholarships were provided, and teachers from 12 schools also participated in two government-standard education training courses.
Community members are asked to contribute labour and materials towards the construction of schools in their villages to foster local ownership of the project. Since 2012, ChildFund Laos has supported the construction of primary schools in all 12 of our partner communities in Nonghet.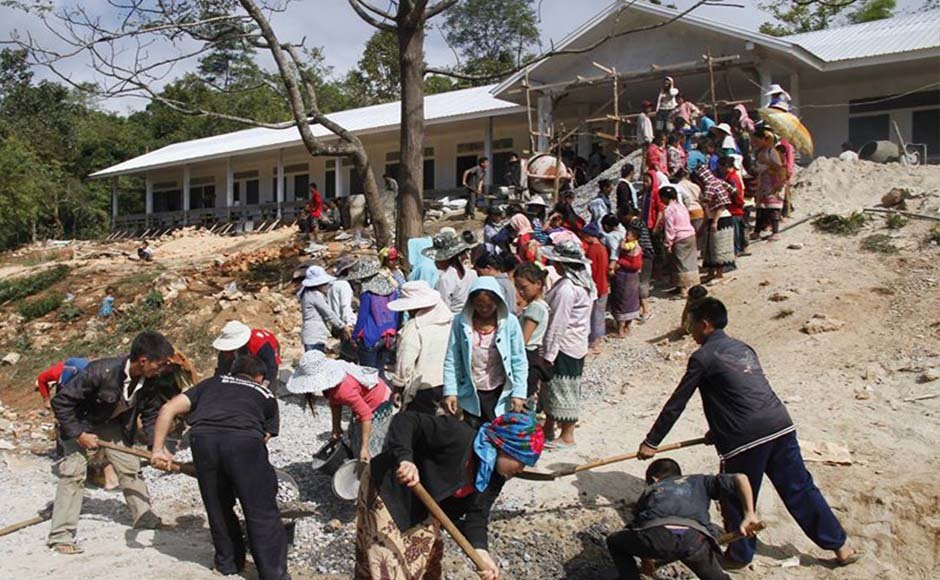 The local community contributing to the construction of a school.
A quality education is every girl's right, but not every girl's reality
Read Story
Gender Equality in education – it's more than just getting more girls into school
Read Story
Celebrating the role of dads and father figures in our lives
Read Story
There's always so much more to a story!
Get all the latest stories from ChildFund Australia