Miriam swaps birthday presents for a gift to children in need with Facebook fundraiser
For Miriam's birthday this year, it wasn't about the cake or the presents she would get but what she could do for others.
Miriam celebrated her 40th birthday in October by organising an online fundraiser for ChildFund Australia. Instead of buying presents, she called on her family and friends to help children living in poverty around the world.
"I saw these posts on Facebook about a birthday fundraiser, and I thought what a brilliant idea: instead of getting a lot of presents that I don't necessarily need, let's see if we can put the money somewhere else," Miriam says.
Together, Miriam and her family and friends raised $250 for children in need this October. "I found it an easy way to get money where it's needed."
The high school teacher from the Northern Territory is no stranger to community fundraising. At the same time last year, Miriam enthusiastically took part in ChildFund's Choose Your Challenge event.
Miriam had been playing the guitar for about a year when she came across the Challenge as an opportunity to take her skills to the next level. For the month of October last year, Miriam made it her goal to learn to sing and play 20 songs. She took her family and friends along with her on the journey, by recording and sharing short videos of each song on Facebook. She raised more than $800.
"I wanted to get faster at playing the chords," Miriam says. "I was a bit nervous as I'm not the one to ever video myself and put it out there, but I was very happy with how it went. It was really encouraging to see other participants encouraging one another."
In addition to rallying her friends and family for community fundraising events, Miriam has been a child sponsor with ChildFund for more than 15 years. In 2014, after several years of sponsorship and correspondence, Miriam visited her sponsor child, Turumpet, in Kenya.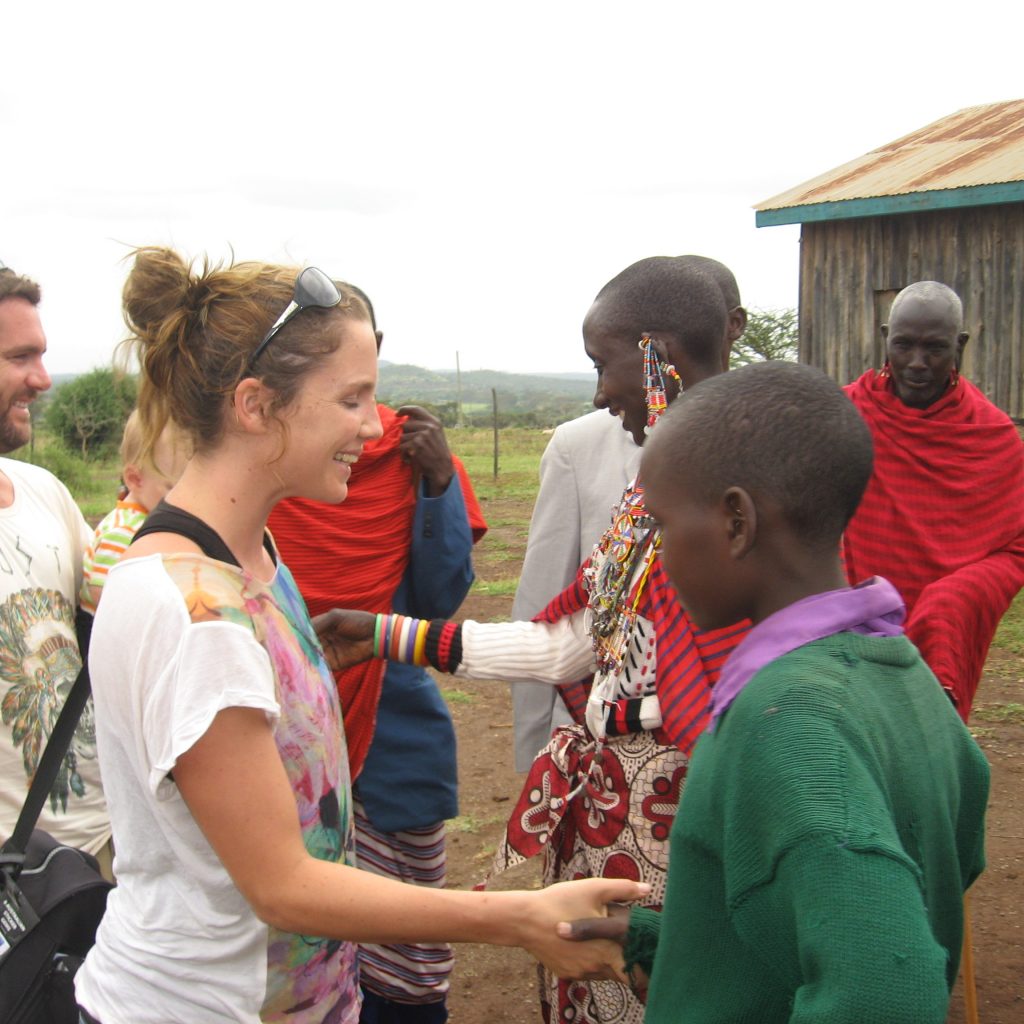 "It was an amazing experience," she says. "We saw first-hand that the work is really strong there. The visit motivated my ongoing connection with ChildFund.
"Turumpet really warmed to us, especially my husband. There was a connection there. It was lovely to see him as a boy making his way in the world."
Generations of giving back
Helping people runs through Miriam's family. She grew up in Zimbabwe, where both of her parents worked in the areas of social justice and community development.
"Giving back was something that I was brought up with," Miriam says. "There was always a focus on helping disadvantaged people and recognising that we were privileged, and that meant we had an obligation to help those less fortunate than us."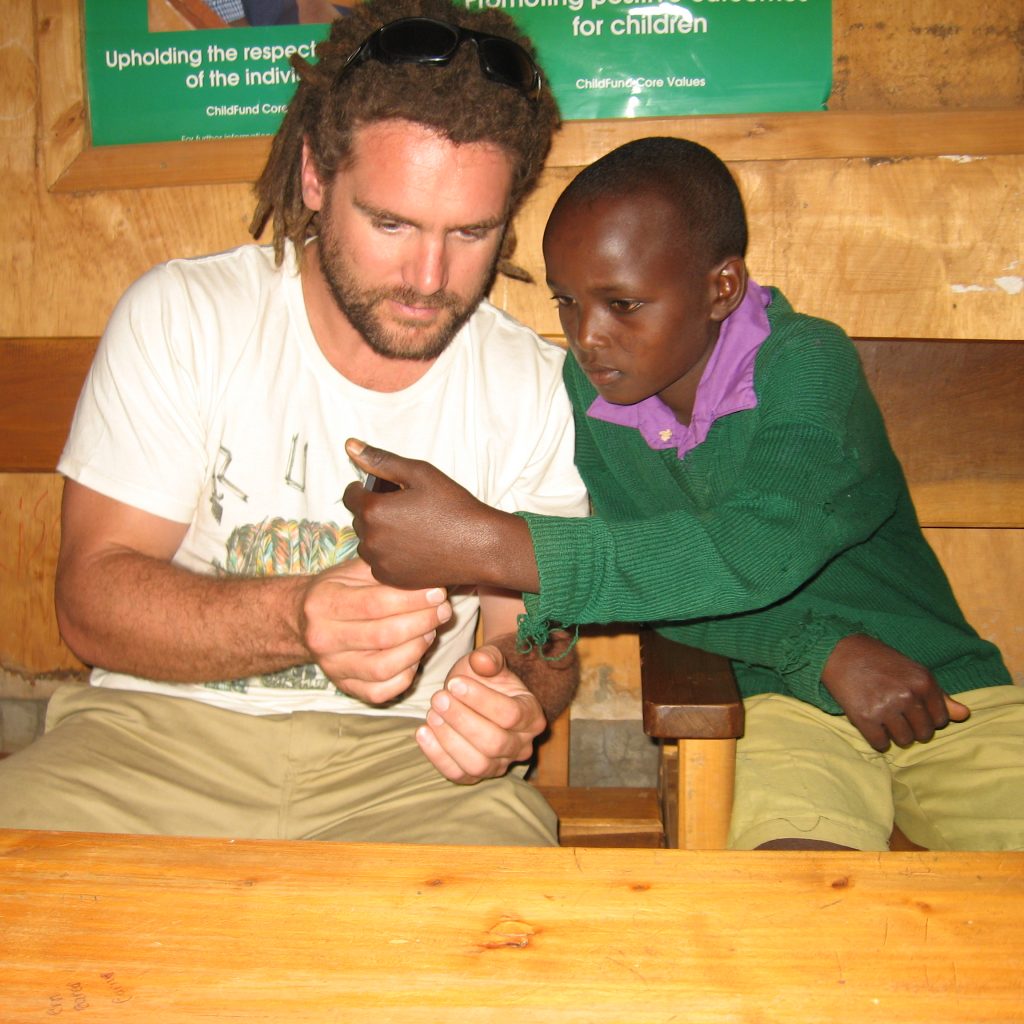 Today, Miriam lives in the Northern Territory with her husband and three children, and is a teacher at a high school in central Australia. Every now and again, she and her family will return to Zimbabwe to visit loved ones.
She hopes to pass on her values of giving back and charity to her children, as well as her students.
The original idea to sponsor a child came about after looking for new ways to teach students about these values, and about the world around them, she says.
"I thought it would be a good that my class at the time could write letters to Turumpet," Miriam says. "As a teacher you're always trying to give new experiences to your students. Rather than just telling them about this other world out there, and how we're quite blessed and lucky here, I thought they could experience it themselves and hear from somebody who is living in Kenya, and find out more about organisations like ChildFund."
The correspondence between her class and Turumpet lasted for only three years, but the bond between Miriam and Turumpet continues to this day.
Turumpet is now 22 years old and wants to be a teacher, says Miriam.
"We are lucky and blessed to have the resources to help people who need it," she says.
I am committed to seeing Turumpet launching into the world. After that, I'll be on the lookout again on where my funds will have the most impact."
How Vikki and Chris' commitment to each other led to a legacy of helping children
Read Story
Suzanne leaves a gift in Will to give children healthy futures
Read Story
Supporter Spotlight: Russell Spencer and Ursula Groves– champions for children's education in Vietnam
Read Story
There's always so much more to a story!
Get all the latest stories from ChildFund Australia