5 reasons to sponsor a child in poverty
Ever wondered how you could help change the world? Well, a very simple way to start is to change the life of a single child.

Sponsoring a child is the beginning of a relationship. You'll not only help to change that child's life, but also provide invaluable support to their family and entire community. This is why child sponsorship is an effective way to reduce poverty.

Read on for five reasons why you should sponsor a child in poverty, right now.

1. You will change a child's life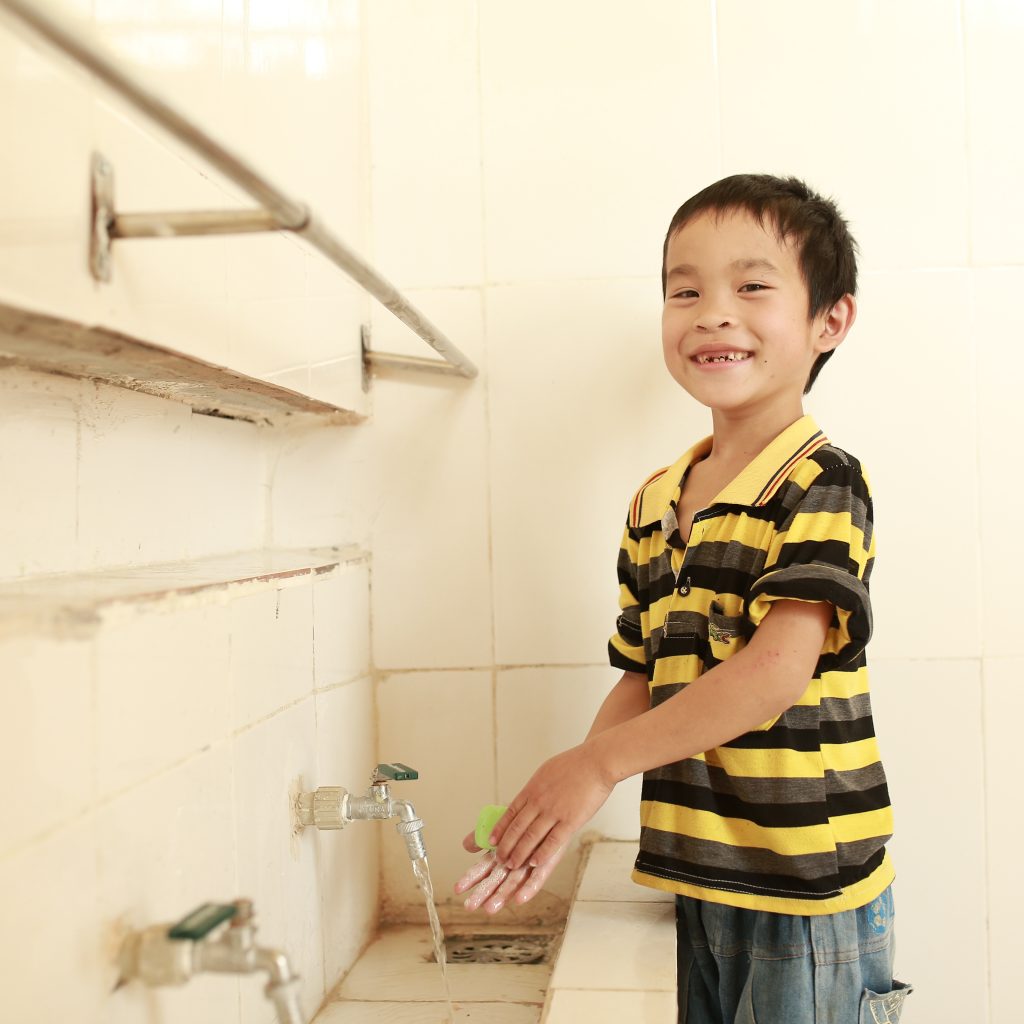 You don't need to help the whole world, but you can change the life of one child. There is no single approach to how we help children. Different communities face their own challenges, which means every child needs different levels of support. At ChildFund, we want every child to be able to say:

I am safe: We support communities to keep children safe from harm, help build effective child protection systems and provide emergency humanitarian assistance in times of natural disaster and conflict.
I am educated: We implement projects to ensure children have access to school where they acquire essential skills in literacy and numeracy, and enjoy child-friendly learning environments, while also being given the opportunity to take part in creative arts, sports and vocational training activities.
I am heard: Our programs give children and youth the confidence to share their opinions and participate in family and community decision-making on issues which affect them.
I have a future: We implement programs which prioritise the health, wellbeing and resilience of children. This includes immunisation programs, access to safe water and proper nutrition, training for healthcare workers and providing essential medical equipment and supplies.
The most important gift a child sponsor can give is hope. Sponsorship gives the sponsored child and their family hope for a better future.

2. When you sponsor a child, you also help a whole community
By helping one child, you also help provide for their family and entire community.
Child sponsorship equips families with the tools they need to give a sponsored child and their siblings their best chance in life. It means older children won't need to drop out of school and work to support the family. Girls will be able to finish their education rather than marry. Children will have access to safe water, and proper nutrition.

Sponsoring a child changes one life, with a positive impact for the entire family.

3. You can measure the impact of your child sponsorship
Child sponsorship is a different way to give than making a donation. You know exactly how your sponsorship will help the child and their family, and the process is completely transparent.
ChildFund sponsors receive regular updates about their child from us, and can write to their child to find out more about their life. Following their progress is the best way to measure the impact of your sponsorship.
4. Becoming a child sponsor is the start of a journey
Sponsoring a child is more than giving, it's a journey. We've found that the sponsors who approach their sponsored child as extended family, receive the most satisfaction out of their sponsorship.

You become an integral part of that child's life, and a lifelong partner in their future. Sponsors are encouraged to write to their child, and tell them about their life. Starting regular correspondence will develop an unbreakable and special bond with someone who knows the value you're bringing to their world.

Fulfilment in child sponsorship comes from knowing that you have helped a young person grow into a healthy, educated and happy adult. You can help give them back their childhood – a childhood where they are nurtured, protected and have access to opportunity.
5. It is a small way, to make a big impact
You don't need to solve world hunger to make a big impact or change the world. Everyone experiences the world differently, through their own individual standpoint. When you sponsor a child, you change the world for one person, and their family. That's big.
Are you ready to start your journey?
A journey isn't just about the destination. Every lesson, achievement and smile along the way is important. If you're ready to help a child learn, reach their potential, grow up strong, and enjoy the childhood they need, become a part of our family of sponsors here.
Let's talk about 'Include a Charity Week' 2021
Read Story
There's always so much more to a story!
Get all the latest stories from ChildFund Australia