Fundraising a piece of cake for six-year-old William
Six-year-old William is a kind-hearted boy with and strong sense of justice, so when he watched a documentary about children in Africa having only two meals a day, he was determined to make things right.
"William had many sleepless nights worrying and working out what he could do to help," his mother Tara says.
William was ready to box up some of his toys and send his pocket money over to Africa when Tara suggested they start a fundraiser for children in need instead.
As an animal lover, William suggested a pet shop. He could collect insects and frogs from his garden and sell them in the front yard. "It was a beautiful idea but at the same time I knew we wouldn't have a lot of success," Tara says, "so I suggested cupcakes."
More than 100 vanilla and chocolate cupcakes later, and a lot of colourful sprinkles on the kitchen counter, William set up his cupcake stall in the front yard of the family home in Queensland.
Tara advertised the cupcake stall fundraiser on their neighbourhood Facebook page, and began taking orders of six cupcakes.

With the help of family, friends and their community, William and Tara raised $130. "We made more than I thought we would, and William was very excited," Tara says.
A family friend told William and Tara about ChildFund Australia supporting children in need, and William used the money raised from the sale of the cupcakes to buy Gifts for Good, including a dairy goat, chickens and a mosquito net.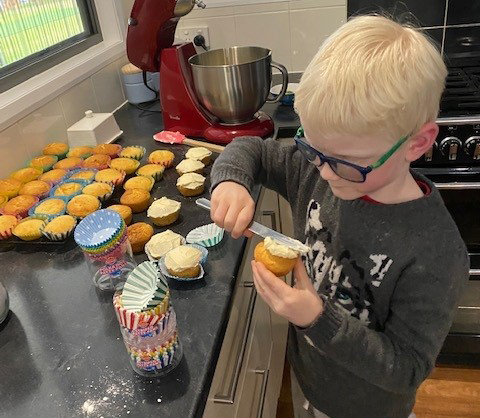 Tara says the fundraiser was an important learning experience for William, and she hopes to continue instilling in him the value of generosity and helping people less fortunate.
"I got him to tell people what the cupcake stall was raising money for," she says. "I thought it was better that he explains it rather than me doing it for him. I wanted him to carry it through to the end, rather than me doing it for him.
"It made him think and probably made him more grateful for what he has."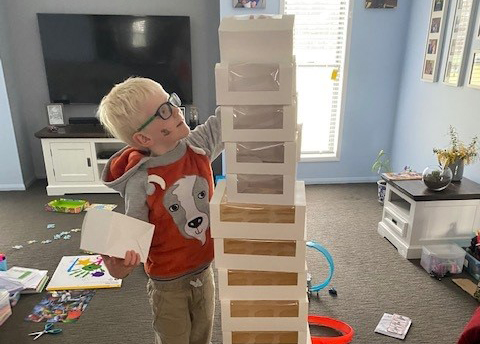 William hopes to travel to Africa one day. He wants to take his toys with him and donate them to children in need there.
In the meantime, however, William and Tara plan to donate more Gifts for Good.
"The idea of donating gifts is fabulous," Tara says. "I think it's great for kids to understand that they can donate $10 and give an item like a mosquito net to a family."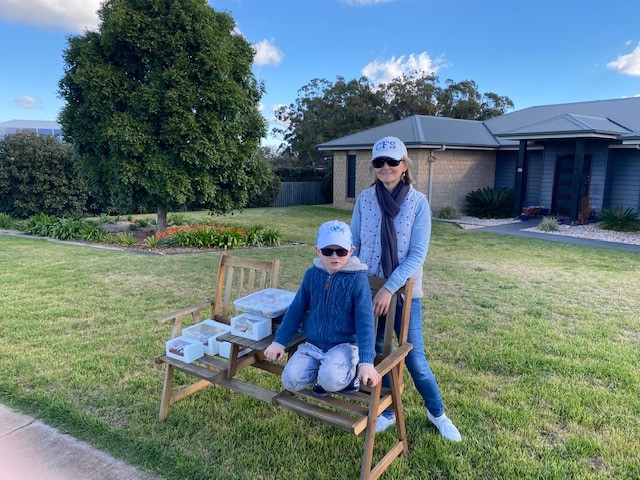 How Vikki and Chris' commitment to each other led to a legacy of helping children
Read Story
Suzanne leaves a gift in Will to give children healthy futures
Read Story
Supporter Spotlight: Russell Spencer and Ursula Groves– champions for children's education in Vietnam
Read Story
There's always so much more to a story!
Get all the latest stories from ChildFund Australia