Make-up artist brings beauty and joy to children in need
When ChildFund called make-up artist Alarna Bell for an interview, she had just finished applying the finishing touches to Miss Universe Australia.
Visitors stumbling across Alarna's social media pages will discover photos of beautiful and glamorous models from around the globe, but the make-up artist's life is anything but superficial.
A long-time ChildFund Australia supporter and 'country girl at heart', Alarna has dedicated much of her professional and personal life to giving back to people in need. In her words, "just doing a lot of little things to help" when she can.
Over the past seven years Alarna, who grew up and lives in Victoria's Gippsland region, has been sponsoring Ekiru, from Kenya, through ChildFund.
When ChildFund left Ekiru's community in late 2021 to early 2022, Alarna did not hesitate to continue her support and sponsored another child. "It's important that we help when we can," Alarna says.
ChildFund had been working in Ekiru's village, in northern Kenya, since 1978. Back then, many of the children in the community were malnourished and unable to read, families had few opportunities to earn income, and hygiene and sanitation conditions in the community were poor.
Ongoing donations from Australians such as Alarna over the past few decades have helped to improve the quality of life for children in Ekiru's village. Families' incomes have increased, and children's access to education and clean water has improved. Preschools, dormitories, and school toilets have been built, and scholarships to help families with school fees have been introduced. Young people in the community have also been supported to undertake vocational training to improve their job prospects. Several boreholes and shallow wells have also been built in the community, providing families with clean water.
"It takes a lot of people doing little things to get us to where we really need to be," Alarna says.
"Every dollar I give doesn't just go to one child, it's going to the community."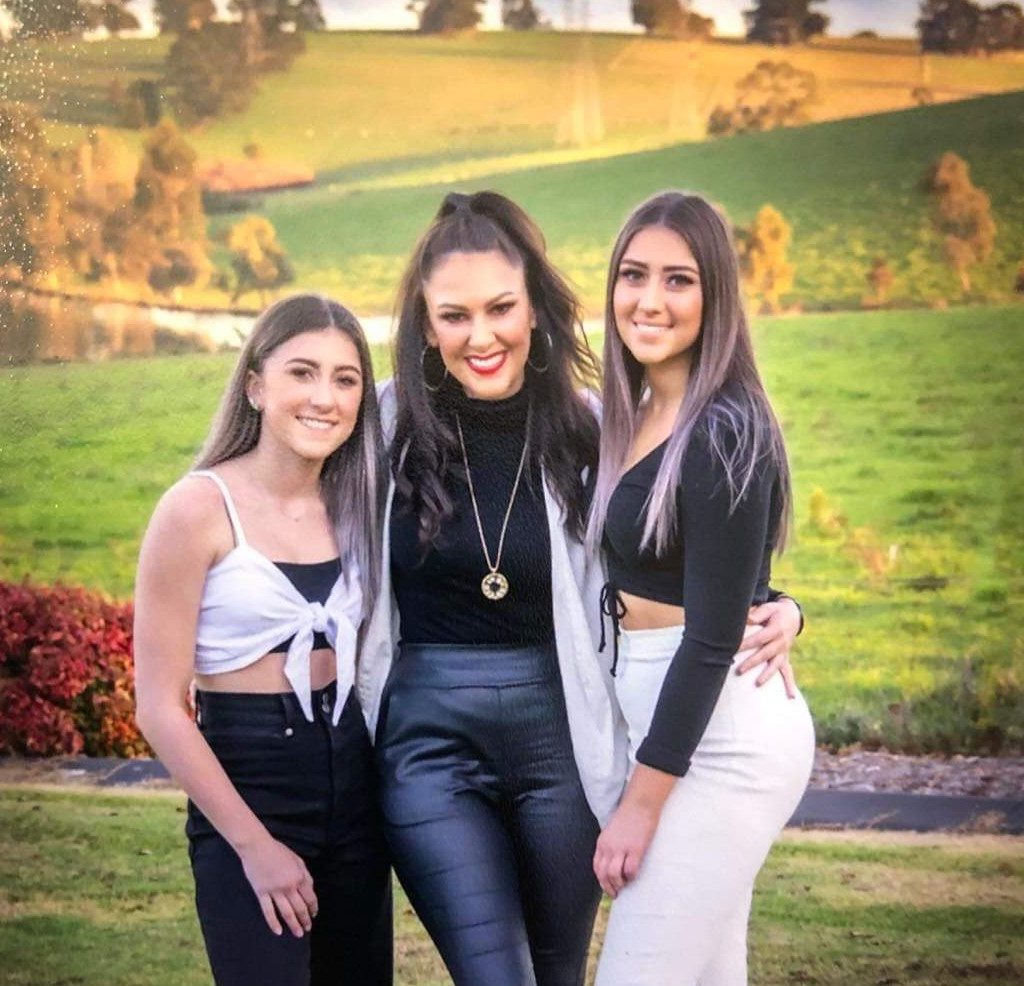 After ChildFund left Ekiro's community, Alarna began sponsoring 10-year-old Mtayo, who is from a community in south Kenya that is still very much in need of support. Mtayo lives with his parents, four brothers and sister. His mother sells milk for income. In a year the family earns less than $US400, which is not enough to cover the costs of their basic needs.
A lesson in compassion
Reading the stories of children like Ekiru and Mtayo helps keep her family "in check", says Alarna.
"I've put Mtayo's picture up, so there's that little constant reminder that there are children in the world that need our help. It's not necessarily just about Mtayo, it's about children in general. It keeps my girls in check when they start worrying about things like spray tans going wrong.
"We need to keep ourselves in check."
Sharing the photos and letters from Ekiru, and now Mtayo, over the years has helped to teach Alarna's daughters (pictured with Alarna in photo above) compassion. The girls are now 17 and 19 years old, and both of them hope to become paramedics.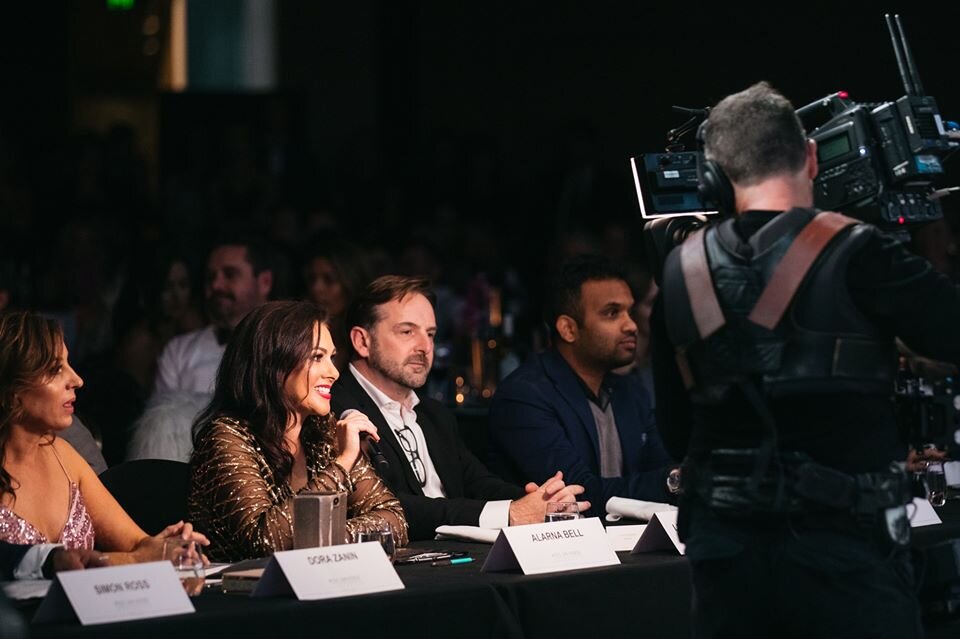 "Being with ChildFund and having that photo up of Ekiru or Mtayo at home has sparked conversations with my daughters," Alarna says.
"Sponsoring a child was a way for me to ease some suffering in a small way. For the girls, the letters took them on a journey on how other people live.
"They've grown up to be good kids, and they'll come home and tell me stories of how they've helped someone."
Giving back at home
As the director of make-up and national judge for Miss Universe Australia, Alarna also supports children in need in Australia through the pageant's charity partner, Camp Quality.
"For me, make-up has never been about the superficial part," Alarna says. "It's about making people feel really good for a moment in their lives, and that's why I love working for Miss Universe – the make-up is not just for the girls, but who we work for."
Alongside her Miss Universe Australia work, Alarna has worked with people with disabilities and also does the make-up for sick children and their families staying at Ronald McDonald House.
"I can't make them well, but I can bring a bit of joy to them," she says. "Making someone feel good for a moment can be a confidence boost for them, and when we're confident we're better at doing a lot of things.
"If you can ease suffering and create joy – if you can do those two things in life, the reward is always your own.
"You feel so much better when you give."
Alarna's dedication to giving back has not gone unnoticed. In 2007, she was anonymously nominated Australian of the Year for her contribution to the community.
"Doing something that is simple for me can have a significant impact on someone else.
"If there's a message I could give – it's do the little things. You won't even notice it. It won't be a big deal, but it can have a big impact for children like Mtayo."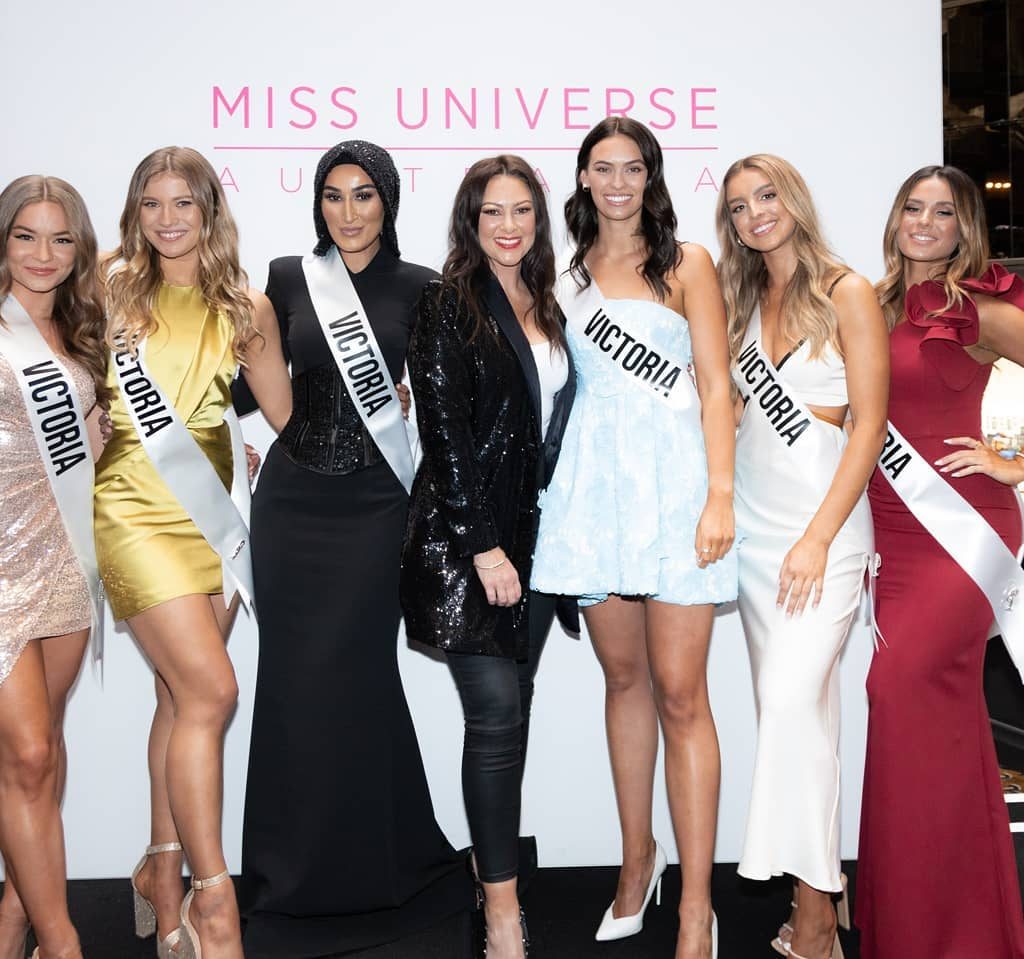 How Vikki and Chris' commitment to each other led to a legacy of helping children
Read Story
Suzanne leaves a gift in Will to give children healthy futures
Read Story
Supporter Spotlight: Russell Spencer and Ursula Groves– champions for children's education in Vietnam
Read Story
There's always so much more to a story!
Get all the latest stories from ChildFund Australia