What is World Toilet Day?
You might be wondering, is World Toilet Day actually an international observance? Well, yes, World Toilet Day is marked annually on 19 November. It sounds funny, but the reality is that 4.2 billion people still live without access to safe sanitation or toilet facilities. That's more than half the world's population.
We celebrate World Toilet Day in order to bring awareness to the idea that a simple toilet can make an enormous improvement to the lives of vulnerable children and communities.
On World Toilet Day, we want to tell you more about the observance, its significance and how you can get involved. Read on for your guide to World Toilet Day! 
Who invented the toilet?
Latrines have been used for thousands of years to dispose of human waste with various forms, including those used by the Romans, being more sophisticated than others. A latrine is very simple, usually a pit or a trench, whereas a toilet is a fixed receptacle which can easily be flushed out to dispose of waste..
The first flushable toilet was invented by English courtier Sir John Harrington in 1596. He described a 2-foot-deep oval waterproofed bowl, fed water from above by a cistern. Flushing this toilet required 7.5 gallons of water to be poured into the bowl, which would drain the waste into a sewer below.
Toilets as we know them were first manufactured by the English plumber Thomas Crapper, who in the 19th century invented the ballcock, the tank-filling mechanism that is still used in all our toilets when we flush.
While Crapper didn't invent the toilet, it was his addition to the toilet that revolutionised the way we manufacture and use sanitation facilities, as well as their potential to improve health and quality of life for those who use them. It is this "toilet", that we now associate with the term. 
When was World Toilet Day first observed?
The first World Toilet Day was observed in 2001. It was founded to inform, engage and inspire people to take action towards providing accessible and safe sanitation facilities around the globe. 
What is the significance of World Toilet Day and why is it observed?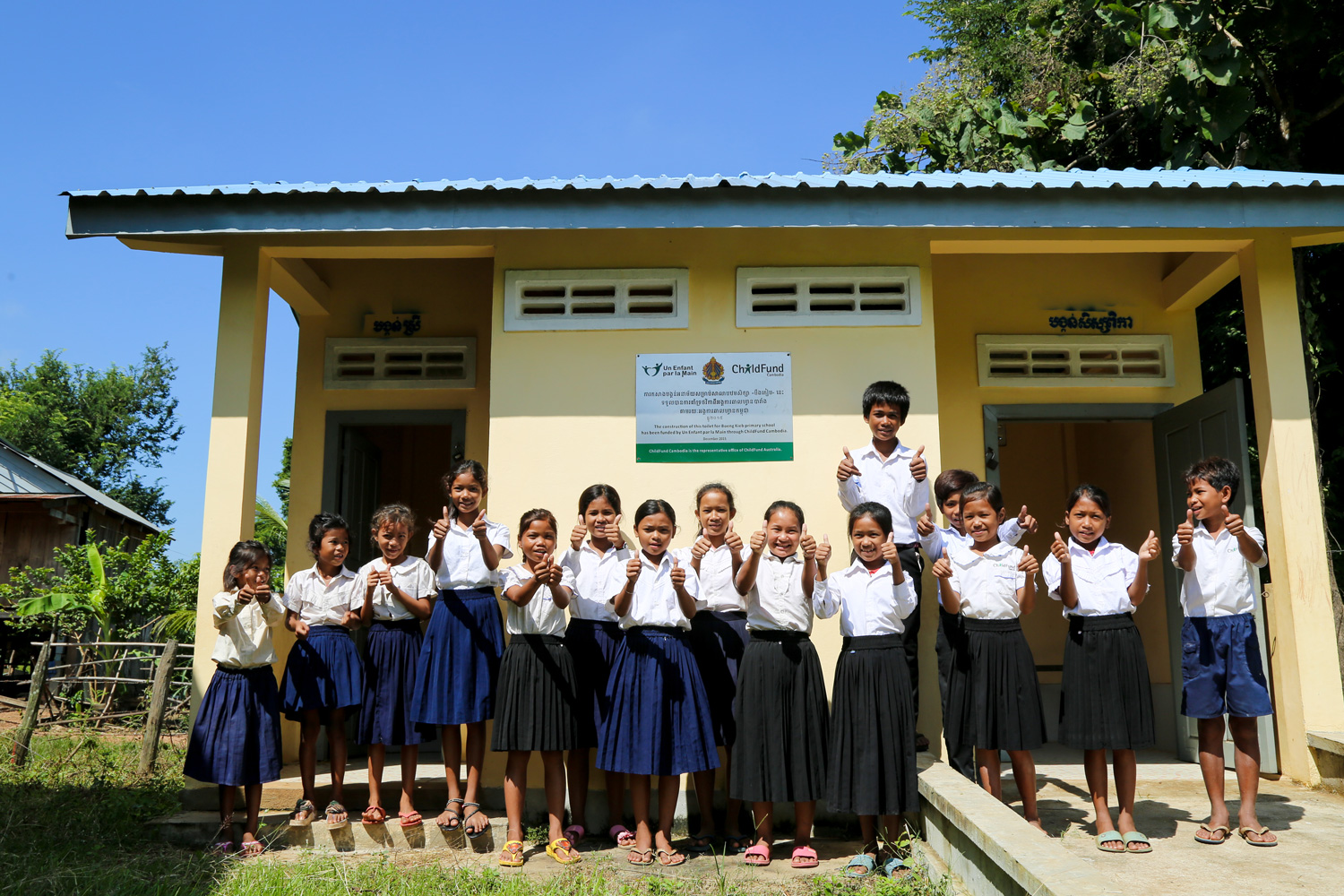 With 4.2 billion people worldwide without access to safe sanitation facilities, we are in the midst of a global sanitation crisis. World Toilet Day might not seem like a significant observance, but it is observed to raise awareness and encourage strategic thinking towards tackling the crisis.
A key topic of interest that is regularly discussed around World Toilet Day is sustainable development of sanitation facilities, particularly regarding the use of water resources and climate change. The observance also highlights the key role safe sanitation facilities play in preventing the spread of disease, and maintaining a good quality of health.
How to get involved in World Toilet Day
Getting involved in World Toilet Day is easy and can be loads of fun! We've put together a few ideas to help you get started, but we recommend bringing your creativity to the table and pushing the boundaries.
1. Raise awareness on social
Social media is a great conversation starter, and there's a number of ways you can initiate a World Toilet Day-focused conversation with your network:
Share a photo of your toilet on Instagram with an informative caption about World Toilet Day and add in the hashtag #WorldToiletDay. (Remember to close the lid!)
Start a poll on Facebook and ask your network if they're aware of how many people don't have access to safe sanitation facilities.
Comment on content shared by the United Nations about World Toilet Day during the observance.
Tag friends in engaging content on Facebook, LinkedIn and Instagram that includes facts about World Toilet Day you think they should know.
Film a video for Instagram Reels, YouTube or Tik Tok that connects closely to one of the day's focus areas. Be as creative as you can and you might be the next viral hit on social media!
2. Educate yourself and others
An international observance is a great opportunity to educate yourself and others about a topic you might be interested to learn more about. Research content related to safe sanitation facilities, such as documentaries, videos, podcasts, articles and more.
Once you've built a strong foundation on the topic, organise a World Toilet Day-themed trivia event as a team-building activity with your colleagues, or a game to play with your friends on a Friday night.
3. Donate to a charity
There are many charities which are working towards providing communities around the globe with the water resources and sanitation they need to improve the health of children and families. 
You may wish to donate Gifts for Good, ChildFund's range of charity gifts, which includes the option to support the construction of a deepwater borehole system. The water provided from the borehole system will be the first step in providing a community with safe sanitation facilities
Make a difference this World Toilet Day
World Toilet Day isn't just about toilets. It's about the role toilets play in keeping each and every one of us healthy, and improving global access to safe sanitation facilities. We recommend that you have fun with this observance, get yourself and others involved, and express gratitude for something as simple as having a toilet.
There's always so much more to a story!
Get all the latest stories from ChildFund Australia