5 ways to celebrate World Water Day
World Water Day is celebrated annually on 22 March. The objective is to raise awareness about the importance of global access to clean, safe water and the sustainable use of water. It's also an opportunity to recognise the pivotal role water plays in daily life, supporting economic, social and human development.
This World Water Day, we encourage you to get involved. To help you get started, we've put together five ways you can make an impact this World Water Day.
1. Practice responsible use of water
Take up the challenge to be more mindful of your own water use. If you find you use a lot of water, try to reduce your usage during your day-to-day routine.
Some suggestions to reduce your water use include:
Turning off the tap while you brush your teeth
Using the half flush on the toilet instead of the full when possible
Taking 2 minute showers
Making sure your dishwasher is full before turning it on
2. Watch documentaries on water to educate yourself
As World Water Day is focused on raising awareness about the importance of water, one way to gain a better understanding of water-related issues is by watching documentaries. There are a number of high-quality films available, often on YouTube or Netflix.
Some documentaries we'd recommend include; 'The World's Water Crisis', 'Kenya's Water Women' and 'A World Without Water'.
We have a number of short films from ChildFund Australia's Water World International Children's Film Festival that you may also find interesting.
3. Visit the United Nations World Water Day website
Another way to get informed is to visit the official World Water Day website, which includes an abundance of resources, stories and information on how to become involved with World Water Day.
4. Raise awareness on social media
Social media is one of the most effective ways to raise awareness. This World Water Day, we encourage you to share news, facts, statistics, videos or stories on your various social media channels to let your network know about the importance of sustainable water use. The more people that share information on their social channels, the greater the reach.
5. Donate to help those without access to clean water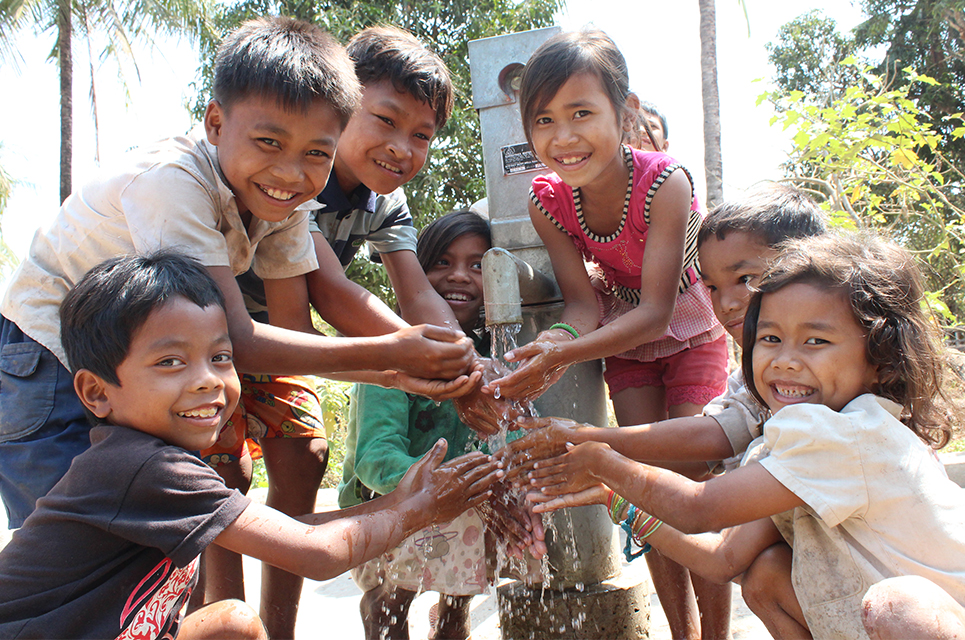 This World Water Day, you can give the gift of clean water to those who need it most. Everyone should have access to clean water around the globe.
ChildFund Australia's Gifts For Good range incorporates a number of water-based gifts that have the power to change lives.
You can help provide children and families overseas with access to clean water by donating:
2 water filters: These will provide clean drinking water, which prevents the transmission of life threatening water-borne disease.
A water tank: A water tank will provide clean water for drinking and washing to an entire community.
Hand washing station: This is a simple gift with the power to help everyone in a community improve hygiene, and stay healthy.
Celebrate World Water Day this March!
However you choose to celebrate World Water Day, do it in an impactful and meaningful way for you and your community. Take on one or all of these five tips to ensure you mark World Water Day in a way that truly makes a difference.
How handwashing helps children stay healthy
Read Story
The parents who walked 25km a day for water for their children
Read Story
How hand pump wells save lives in rural communities
Read Story
There's always so much more to a story!
Get all the latest stories from ChildFund Australia