Why a farm animal could be the perfect Christmas gift
This Christmas, change lives by donating a farm animal to a family in need. Your donation will truly be the gift that keeps on giving as a farm animal can provide families in rural communities with hope for the future.
Families who own a farm animal are able to earn additional income and access nutritious food. Evidence shows that the consumption of animal-source foods contributes to healthy child growth and development.
The animals we offer through our Gifts for Good program includes chickens, ducks, goats, cows, pigs and sheep. To help you decide which farm animal you would like to give, we've listed how each one will change a family's life.
Donate a duck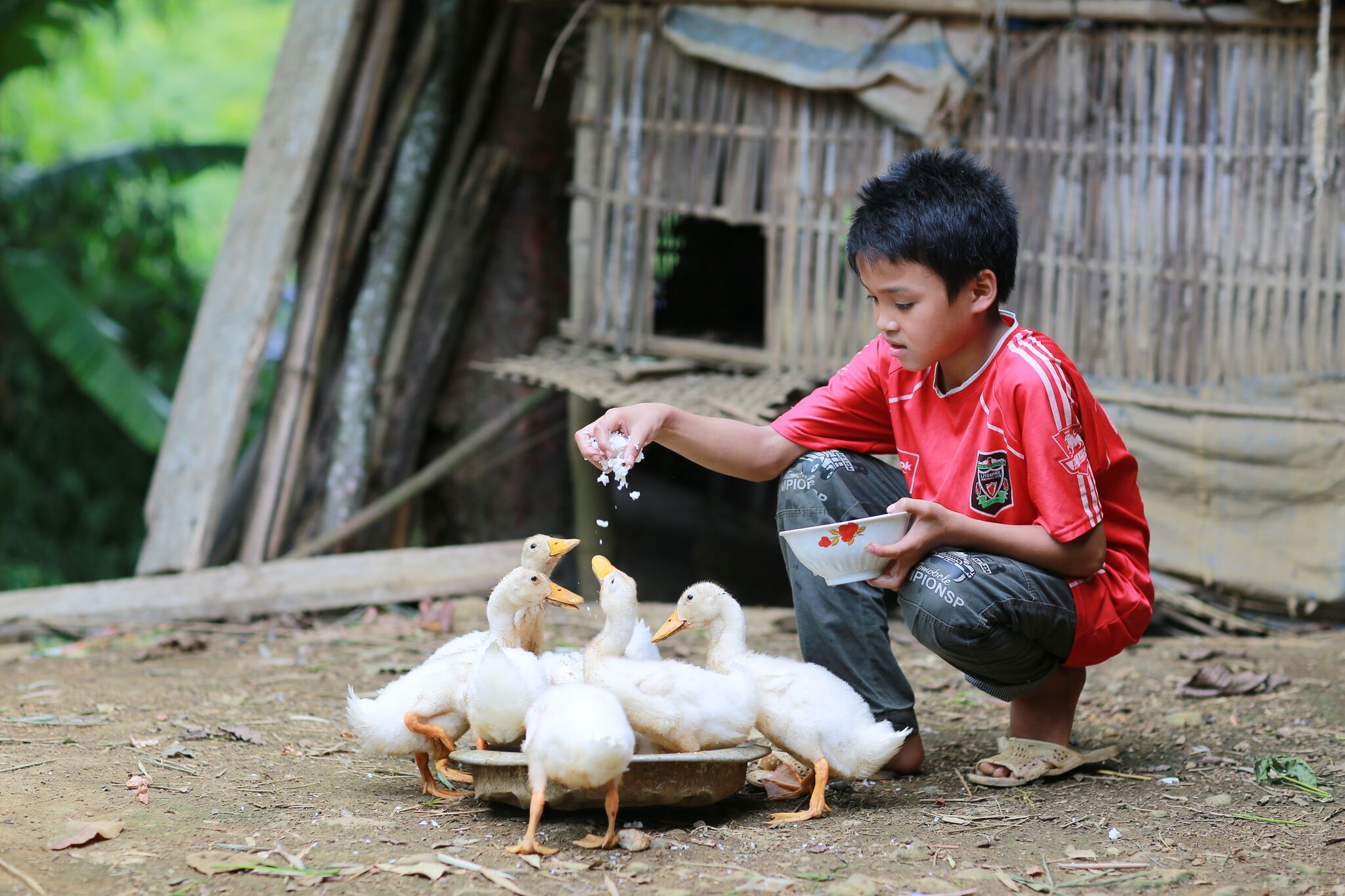 Ducks produce delicious eggs, which provide both nutritious food and an income when sold at the market. Duck eggs are great for families as they contain more protein than chicken eggs, and are a concentrated source of omega-3 and are packed with vitamin D. With these nutritional benefits, duck eggs are great for the healthy development of children.
Ducks also play a major role in the growth of crops, as they eat the pests that destroy them, meaning more food can be harvested. They are also easy to care for and make great family pets.
Gift a goat to charity
One of the major reasons to gift a goat is that they are easy to breed and, when they do, most will have twins. More goats means more milk, and more livestock to sell.
The meat and milk from a goat is highly nutritious and provides a good source of vitamins and minerals. The manure from a goat is also an effective fertiliser which can be used on the family's crops, and encourages vegetables to grow in abundance.
Give a flock of chickens to charity
For a family in a rural community, a flock of chickens can secure a healthier future. Chicken's eggs contain high amounts of calcium and vitamin A, providing the children with essential nutrients. Chicken eggs are in high demand in rural communities, and so they can easily be sold at markets for additional income.
Another reason to give chickens is that they are easy to care for. Busy parents can leave their children in charge of looking after their chickens, giving them a sense of responsibility while learning important life skills.
Donate a cow to charity

A single cow can produce up to 200,000 glasses of milk in their lifetime! Therefore, this Christmas donating a cow can change the life of a family in a developing community.

As cows produce an abundance of milk, this means there is enough for the family to drink, and more available for them to sell at the market.Buy a pig for a family in a remote community
When a family is gifted a pig, it becomes an important source of income. The family can sell the piglets, or the meat they provide. This income allows them to afford things they would often go without including healthcare and school costs for their children.
Buy a sheep for charity
Sheep milk has one of the highest concentrations of essential nutrients, even higher than milk from cows or goats. This milk aids in growth and development, and is perfect for young children. Using sheep milk, families are also able to produce cheese and yogurt.
Another benefit of gifting a sheep is that their wool can be used to weave local textiles. Families can then sell the textiles they create with their local community.
Gift a farm animal and change lives this Christmas
by donating a farm animal this Christmas. No matter which animal you choose, you are improving the livelihood and wellbeing of a family who needs your help.
Visit our Gifts for Good page to view all our charity gifts, or contact us today for more information.

Leave a gift in your Will for Include a Charity Week
Read Story