A Deadly Price for Water
It is said that water is life, but what if accessing water was one of the most dangerous things you could do? Every day, millions of children are risking their lives because of poverty, for a resource essential for survival.
By ChildFund Australia
Joece* lives in a remote village of about 750 people in northern Kenya's Samburu County. She is only 10 years old but for most of her childhood she risked her life just so she can have water to drink and bathe. From a young age, Joece and her friends walked for hours each day to collect water from a polluted river, the only water source near their village.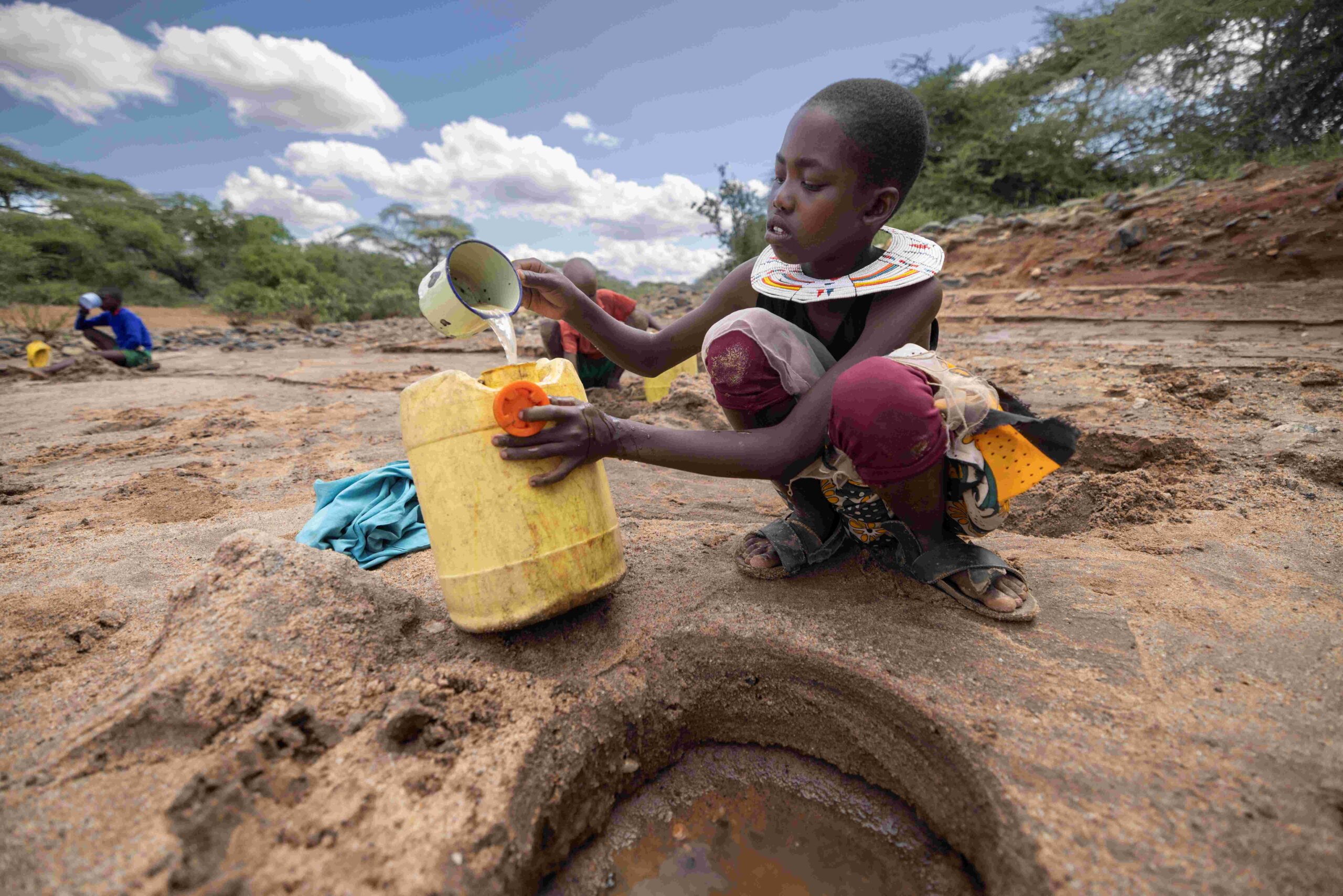 "The river water is very dirty," Joece said. "The animals drink from it and then poo and pee in it, even kids do too. Sometimes you get very sick from drinking it."
Outbreaks of cholera were common in Joece's community. It's a disease that causes severe diarrhoea and dehydration, and can be life threatening.
Water is essential for survival, but for Joece, and many more children, water also comes at a deadly price. In Kenya, almost 10 million people drink directly from contaminated water sources and an estimated 5 million people practise open defecation. Contaminated water and poor sanitation are linked to the transmission of several diseases – not only cholera and diarrhoea, but also dysentery, hepatitis A, typhoid and polio.
Every day, around 1,000 children under the age of five die because of unsafe water, sanitation and hygiene.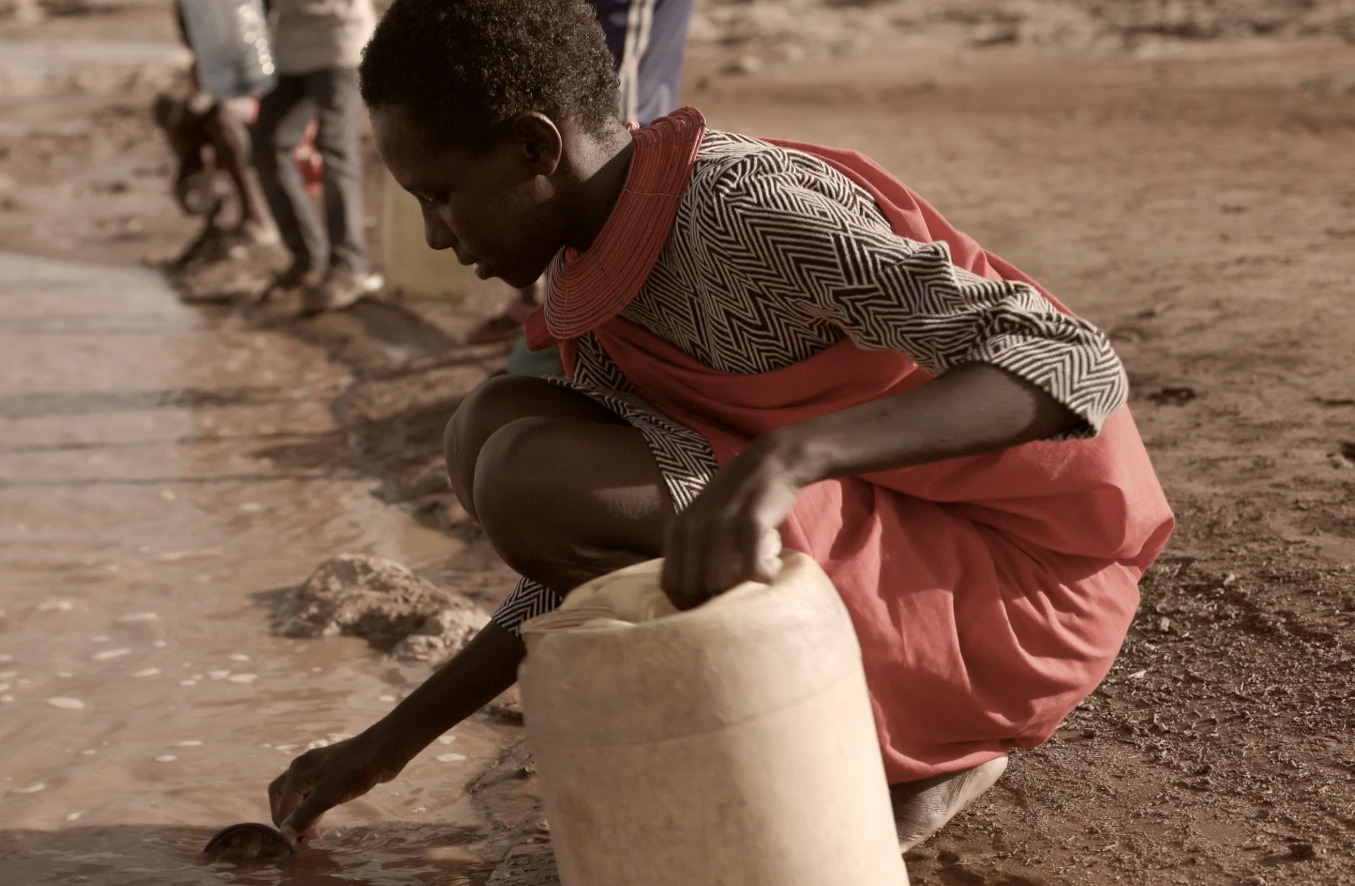 Thirteen-year-old Agnes* is also from Samburu County. Like in Joece's community, families in Agnes' village have for generations relied on water from a dirty river for drinking and cleaning. The water was contaminated with sewage from a nearby town.
"It was the only water available and we had to drink it," Agnes said. "We got stomach aches. There were a lot of times I got sick and I wouldn't be able to go to school or play with friends."
For children like Joece and Agnes who live in remote communities, the journey to collect water can be long and steal precious time away from them. Instead of playing or studying, they are risking their lives and futures to collect water– a basic human right.
Sad, horrific memories of losing children
Along with the risk of contracting deadly diseases through drinking the river water, Agnes and other children in her community also faced the danger of crocodiles. Families in Agnes' village carry with them sad, horrific memories of losing children as they collected water or bathed in the river.
"The river is a very scary place," said Agnes, who started fetching water from the river when she was four years old. "My best friend's brother was tending the goats down by the river when he was taken by a crocodile."
Ken, a village elder who is now in his 40s, remembers losing a friend in his childhood. "When I was a young boy, I went to the river with a friend. He was snatched by a crocodile that day. He jumped in and never came out again. Since then, I have never liked going to the river."
A gift of clean water
Access to safe water is paramount to children's survival.
With the support of people like you in Australia and ChildFund's local partners in Kenya, we were able to help Joece and Agnes – and their communities – stay safe and healthy by installing a deepwater borehole system in their villages. The system bores deep underground to the water table below and pipes fresh, clean water to four taps at two different stations on either end of the village.
Now, Joece and Agnes, and hundreds more people in their Samburu County villages, can access clean water within minutes. "We used to have to go so far and now we're happy because the water is right here in the village," Joece said. "And there are no more dangerous cholera outbreaks."
A beacon of hope 
The construction of the boreholes began as Kenya entered a period of extreme drought that affected 3.3 million people across the Horn of Africa. Children and their families were forced to leave their homes in search of food and water, putting their wellbeing and safety at risk.
"It was very bad," Joece said. "People were hungry and even starving. The rivers dried up, but we were still able to get water from the new borehole. There was no water anywhere else."
Together, we can help more children like Joece and Agnes access clean, safe water in their communities for generations to come.
Your support can help save the lives of children around the world.
*Names have been changed to protect individuals' identities.